X Factor contestant Shelley Smith has said she hopes she won't have to return to her day job driving vans.
The aspiring singer, who drives white vans for a living, was knocked out of the ITV competition on Sunday night (20 October) after falling into the bottom two for the second week in a row.
But speaking on ITV's
This Morning
earlier today, Shelley said she remains hopeful she can carve out a successful career in the music industry.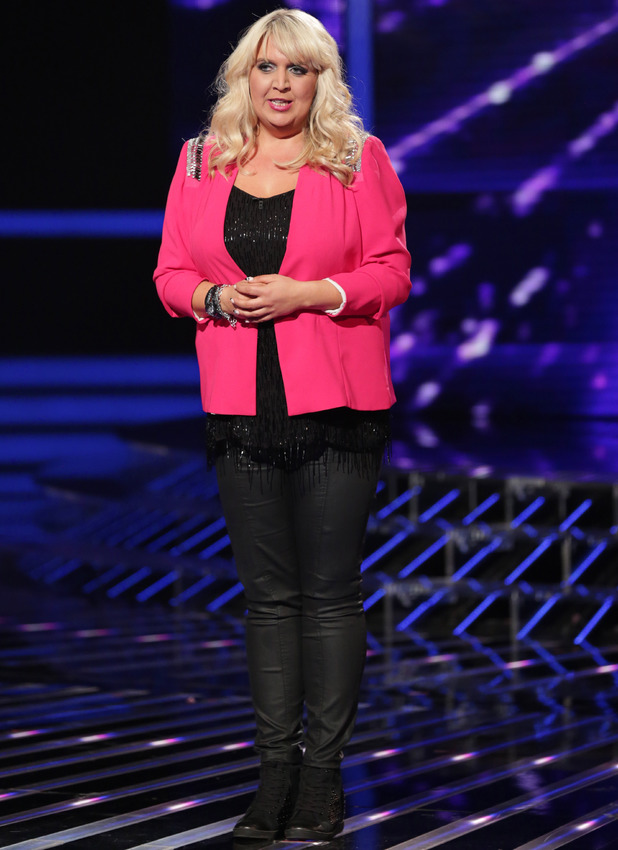 When asked if she'll return to driving, she replied: "I hope not! No offence - but hope not... I want to perform so I hope I don't have to go back to the van."
Shelley was part of the Over 25s group, mentored by Sharon Osbourne this year. She performed Beyoncé's dance track 'Single Ladies' on this week's love and heartbreak-themed show.
She admitted she wasn't sure why she hadn't won over the audience, saying: "I don't know... maybe wrong songs, or people just didn't connect with me. I don't know, but whatever it was, I've had the best time, I've thoroughly enjoyed it. The show is amazing, I'm gonna continue to watch it... I've had the best time of my life, I really have."
Shelley was in the bottom two alongside boyband Kingsland Road (mentored by Gary Barlow) but said she has no hard feelings towards them for winning the sing-off.
"I am gutted to not be on the show any more, I am, but I'm proud of Kingsland Road because they're great lads. We all love each other. We got on really really well."
As for whether her mentor Sharon can bring home a win despite losing two acts in two weeks (Lorna Simpson was the first casualty of the live shows), she said: "It's down to the public isn't it? Obviously they've got Sam Bailey left, who is a power house, she's a total diva - she's amazing."
X Factor
continues next Saturday at 8pm on ITV.
Watch Shelley's 'Single Ladies' performance below:
Check out all the
X Factor
2013 contestants' glamorous makeovers below:
Copyright: Nicky Johnston/Thames/Syco