Corrie, Emmerdale, Hollyoaks: we take a look at tonight's top soap stories…
Coronation Street, ITV, 7.30pm
It's the day of Lily's christening and Kylie is still desperate to get to the bottom of exactly what David knows.
She asks Tina to tell her, but Tina insists Kylie must speak to Nick. The penny drops for Kylie at that point (finally) and she realises David knows about her and Nick, but will she work out what David did to his brother?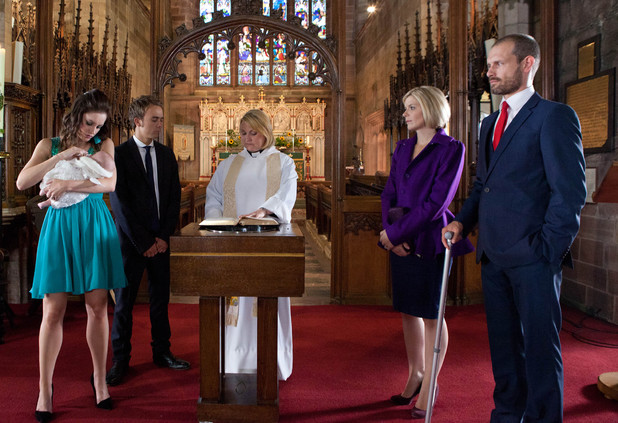 At the church, with the christening in full swing, Kylie struggles to contain her emotions – anger, fear, disgust and confusion eating her up. Will she confront her hubby over the font?
Emmerdale, ITV, 7pm
As Cameron waves his gun at the assembled villagers, he begs Debbie to leave with him, but she screams that she hates him, angering him even further.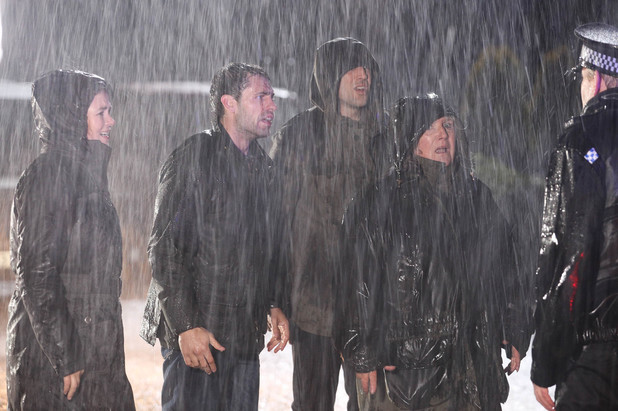 The rest of the village are gathered in the pouring rain outside, desperate for answers about their loved ones inside.
Meanwhile, in the pub, Zak's had enough and rounds on Cameron, as Chas hits her ex with a chair. In the commotion, the gun goes off and someone is shot – but who?
Hollyoaks, C4, 6.30pm
As the bodies are pulled from the wreckage of the bomb at the flat, some are alive, but some aren't going to make it…
Sienna is distraught when she arrives to find Darren's inside and cries with relief when Trevor and Dennis carry him out. But is he breathing?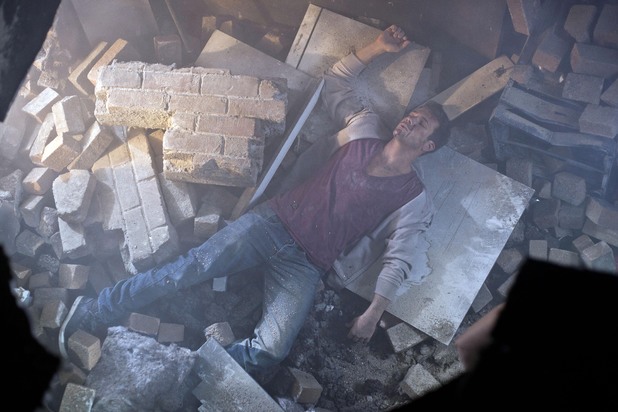 Will, Dodger and Ash are trapped inside – has Dodger realised what was going on before the bomb? Will they all make it out alive?
When the floor of the flat above collapses down, even more lives are at risk, but who has taken their last breath?