The Geordie Shore gang are in for a treat this week, as they are finally introduced to Charlotte Crosby's new boyfriend Mitch - but it's not without its complications of course.
In the latest episode of the hit MTV show (which airs tonight, 15 October), the guys go clubbing with Charlotte's new man - although he doesn't make the best first impression, as he greets them while he's completely drunk!
Leaving their native Newcastle behind for a night out in London, the entire cast are as eager as ever to get their glad rags on and have some fun. But things don't quite go according to plan when Mitch arrives.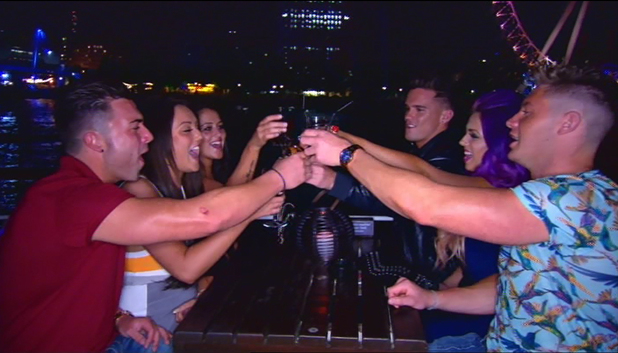 Holly Hagan excitedly says: "So we get to the club and it's absolutely amazing, we've got a big bottle of vodka, loads of champagne and everyone is in high spirits. I just feel like the family is now back together."
But Scott Timlin soon adds: "I'm proper buzzing for Charlotte, but Mitch could have turned up sober. The kid's proper smashed." Oops!
And Charlotte isn't too impressed with her boyfriend's antics either: "Mitch is really drunk, I'm starting to worry a bit," she says.
"He's dry humping us, my hair piece is getting dragged out of me head. And then me nail snaps."
Things begin to turn from embarrassing to even more awkward, when Charlotte admits that she would rather Mitch hadn't come out with her cast mates and it even seems like an unexpected break-up could be on the cards!
"This couldn't have gone any worse, I'm starting to wish he didn't come at all. I've done nothing wrong for all I know we've now split up," she says.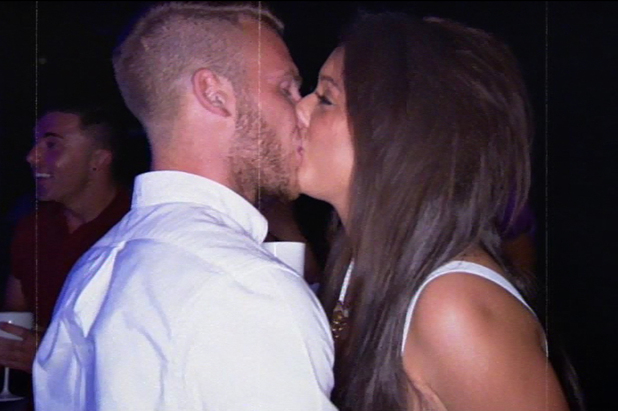 Holly adds: "I'm so angry at Mitch because all Charlotte ever wanted him to do was come into this house, meet everyone and have such a good time. But he's got too drunk too soon and he's a f***ing state."
Eventually Charlotte ends up leaving with her beau, but is their relationship still intact?
Also on this latest episode, we see Marnie Simpson return to the house - much to Holly and Charlotte's dismay.
In fact, the two girls are so irritated by Marnie rejoining the group that they unsurprisingly create a scene by banging on the walls in a bid to "mark their territory".
Marnie says: "So I'm upstairs in the bedroom and I can hear Charlotte and Holly smashing things up, but f*** them, I'm not scared of them."
Although the house is aware that Marnie isn't everyone's best mate, Gaz still can't quite get his head around Holly and Charlotte's bizarre behaviour.
"Why the f*** are they acting like they've just been released from the zoo?" he asks.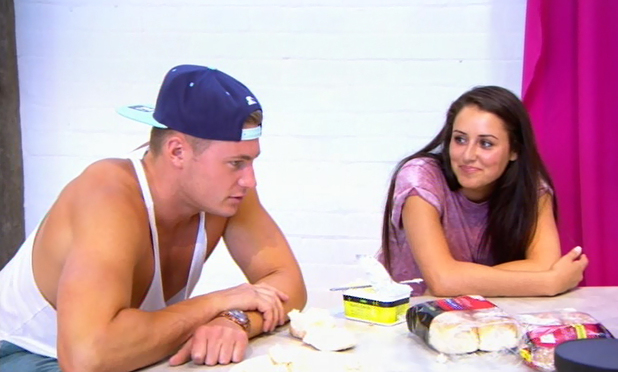 Holly then explains: "I'm so angry cause I feel like she's just walked back into that house, not accepted responsibility for what she did and has just completely got the lads back on her side."
And unfortunately for Holly, it sounds like her ex-friend-with-benefits Scott is happy to see Marnie again.
"So I walk out of the toilet after having a Johnson and f*** me Marnie's there, I'm buzzin to see her," he admits.
Marnie continues: "I can't believe how happy Scott is to see us, he's genuinely really happy that I'm back. If he's alright with me then so should the girls."
Somehow we don't think that theory is going to work out, Marnie. Oh dear!
Geordie Shore series 7 airs on Tuesdays at 10pm on MTV.
Are you enjoying the latest series? Let us know below, as the best comment each week wins £50!