EastEnders, Emmerdale, Hollyoaks: we take a look at tonight's top soap stories…
EastEnders, BBC1, 7.30pm
Jack decides to prove how much he loves Ronnie by buying an engagement ring and proposing again.
Their joy doesn't last long though, when Lola convinces Jack and Ronnie to look after Lexi for the day, the three of them enjoy a happy afternoon as a little family. It becomes all too clear that this was the life they could have had together.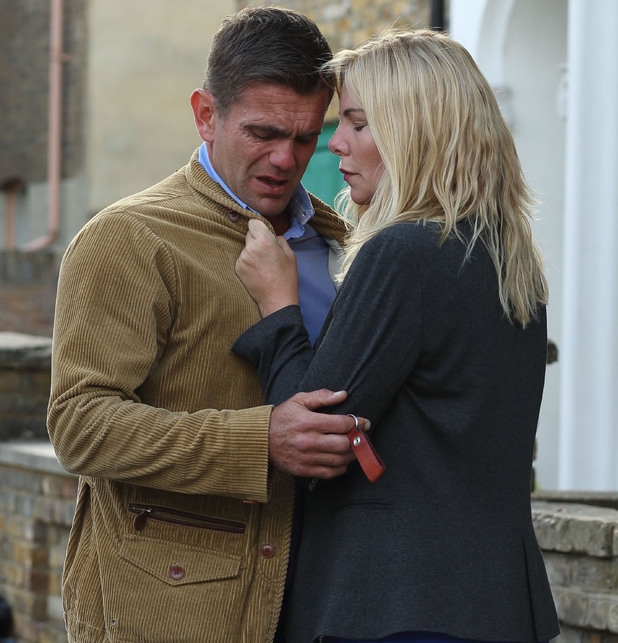 As they talk things through, Jack and Ronnie realise they will never get over their past and knowing there's nothing left for him any more, Jack leaves Walford.
Emmerdale, ITV, 7pm
With the rain lashing down and Cameron on the loose, half the villagers lock themselves in the pub to keep safe – unaware Cam's already inside!
Marlon's shocked when he comes out of the Woolpack kitchen to see Cameron there with a gun, but he doesn't have time to raise the alarm before Cam slams the butt of the shotgun into his stomach, sending Marlon flying down the cellar steps.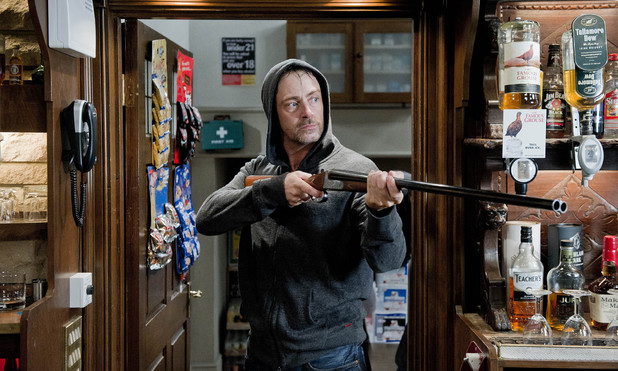 Back in the main pub, Debbie is desperate to leave to locate Sarah, but she's stopped in her tracks when Cameron arrives pointing the gun directly at her…
Hollyoaks, C4, 6.30pm
With Clare plotting to blow up The Loft with Mercedes and the McQueens in it, she doesn't bank on Sinead spotting Trevor with the bomb and thinking it's a bag of money, stealing it and taking it to Ste's leaving party!
As everyone prepares to say bon vogage to Ste and Doug in the flat downstairs, upstairs, Ash has discovered her boyfriend's a murderer and Will's going mad, trying to kill her too!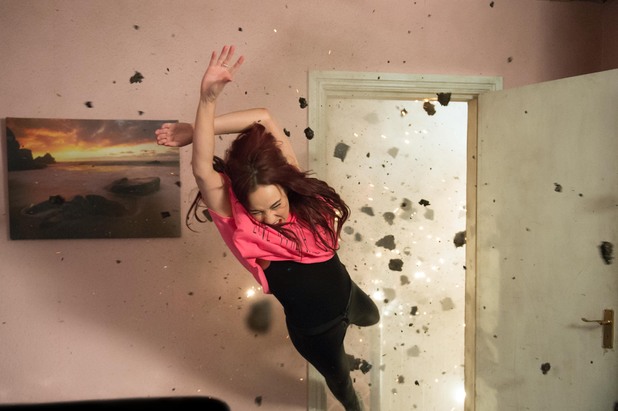 While they're fighting upstairs and Dodger walks in, down at Ste's place, Sinead's opened the bag – and the bomb goes off! As everyone is flung around the room, who will survive the blast?