Melissa Rivers and mum Joan are back on our screens this week with the latest season of their outrageous reality TV show, Joan and Melissa: Joan Knows Best and the ladies will be joined by a whole host of stars.
Among the famous faces that are set to make cameo appearances on season 3 are
Glee's
Jane Lynch, comedian Sarah Silverman, Joan's
Fashion Police
co-star Kelly Osbourne and more.
However, Melissa has told
Reveal
that her ultimate dream guest on the show would be our very own Victoria Beckham.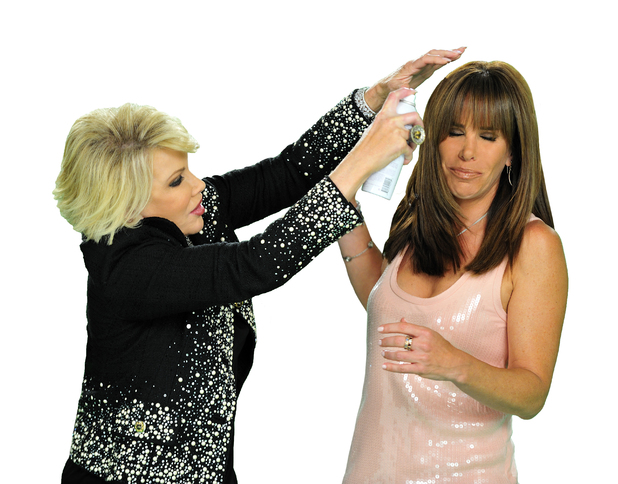 "I think I'd literally sit and cry if she actually came on our show," the bubbly reality star said. "Fashion wise, she is so far above and beyond everybody else.
"She is amazing, you just have to love her. Walking through an airport in five-inch heels? I can barely make it through an airport in sneakers!"
In this 'must-see season' of
Joan and Melissa: Joan Knows Best
, there is plenty more drama to keep us entertained, as well as touching moments between the hilarious mother and daughter.
From an unforgettable bus tour of colonial America which ends with Joan in handcuffs, to Melissa's candid therapy sessions and her quest to find true love - we will witness it all!
Reveal
's Melissa was more than happy to spill the beans...
So is this really the most dramatic series yet?
"Yeah we got a lot of reaction [in America]! We tackled some pretty intense stuff. I think what makes our show stand out is that we don't shy away from the tougher topics, so it makes people realise that, although we live in this different world, we really do have normal issues that everyone can relate to. Whether it be ageing or break ups – people can relate to everything we cover.
"I let the cameras follow me into some of my therapy sessions where I am grappling with these very strong personalities in my life and trying to make some hard decisions."
How is your search for a new love going?
"I've now met someone fabulous, so that is part of the show. He lives in London, which obviously complicates things. You see him in this season and he's going to be part of season 4, which we are filming now. You get to see the beginning of the romance in season 3."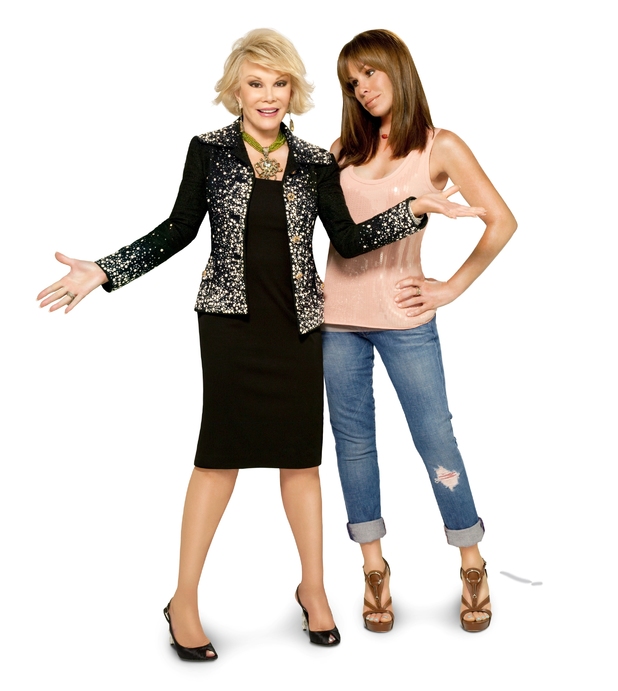 Have you been to visit him in London yet?
"We've been to all sorts of places together, I can't give it away! People get to go on the ride with me, but it is complicated."
How would you best describe the show to someone who has never seen it before?
"Honest issues with a sense of humour. Only our family can go through it, because we truly laugh at everything. I think the relationship between my mother and I makes this show stand out and our humour. Even my son Cooper is funny and he's only just turning 13 years old in December."
Since he's almost a teenager now, do we see a change in him this season?
"Well, we are already shooting the next season and I'm really struggling with him because he has more of his own opinions. I don't force him to participate in the filming. If he is there and it's organic and he is comfortable then he will be a part of it. I don't let him miss school for this."
Does Cooper enjoy being part of the show?
"He loves having the crew around because these are the same people that have been with us for five years now, so it's family. And our crew love him. They are watching him grow up."
And his father John makes an appearance this season too?
"Yeah, it just happened organically. My ex-husband and I have a good relationship. What you see about our relationship is very genuine. We really are raising this child together. John and I have these different personalities, he is a lot more mellow, but that's why we were together for nine years."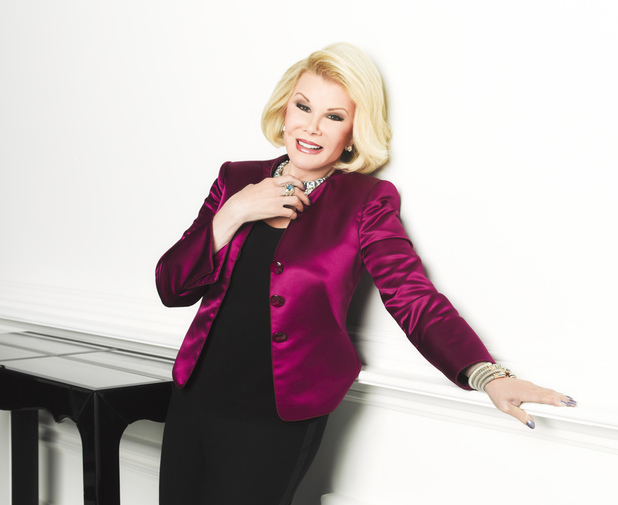 We know your mum can drive you crazy, but what is the best thing about living and filming with her?
"We do have a lot of good times. The best part is when the cameras are gone and we are really a family at home. There is a real sense of normalcy. Before
Fashion Police
, my mum would only come out to visit for a few days and it was always such a big deal. Now there's a wonderful sense of routine.
"It's amazing for Cooper to have Grandma here. It's like she is a part of the fabric of the house now. The two of them are always conspiring against me too! Usually he asks her how to not get in trouble with me. It's like living with two teenagers.
Given that your new man is British, what do you like most about British culture?
"Well, my father went to Cambridge so I have such a fondness for British culture and I understand the humour. It is a bit of a different humour than ours in the States. I've always loved England."
Joan & Melissa: Joan Knows Best new season premieres from tonight (Monday 14 October) at 9pm on E!
Will you be tuning in to watch Joan and Melissa? Let us know below, as the best comment each week wins £50!