EastEnders, Corrie, Emmerdale, Hollyoaks: we take a look at tonight's top soap stories…
EastEnders, BBC1, 8pm
With Ronnie missing Roxy, Jack decides to throw her a flat-warming party to make her feel at home.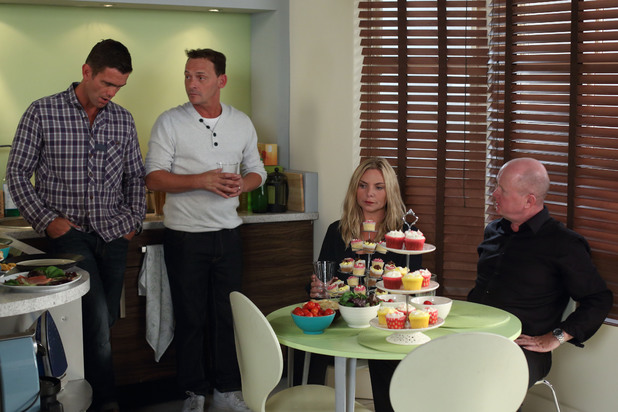 Jack invites Phil, but even after all Ron's done while her cousin's been in hospital, Mr Mitchell refuses to play nice for her sake, although he does eventually put in an appearance.
It awkward and tensions are rising, but when Phil can't hold his feelings in any longer and let's rip, he makes Ronnie choose between her family and Jack. She chooses Jack, but how will he cope knowing he's now all she has left?
Coronation Street, ITV, 7.30pm & 8.30pm
Kylie is utterly convinced something's going on between David and Tina and goes on the hunt for the evidence she needs to prove it.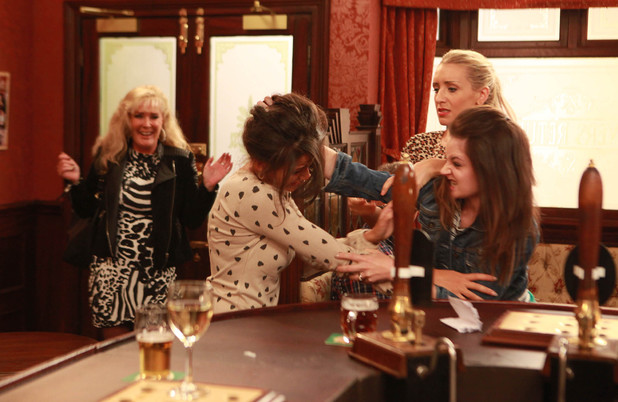 What she stumbles across makes her steam into the Rovers all guns blazing and lunge at Tina! They're pulled apart by Liz, who sends them outside to settle their argument away from the pub's punters.
Kylie demands answers, but when she doesn't get any that satisfy her, she goes to pack her bags. She grabs a DVD, but notices a bit of paper in the case – it's the DNA results. Kylie's aghast, but will she realise who's behind everything?
Emmerdale, ITV, 7pm
Cameron is loose and on the run – and he's come back to Emmerdale with one thing on his mind: Debbie.
With the village under the worst weather seen for 10 years, Cameron manages to sneak back into town and find little Sarah. He leads her to a deserted barn and leaves her there…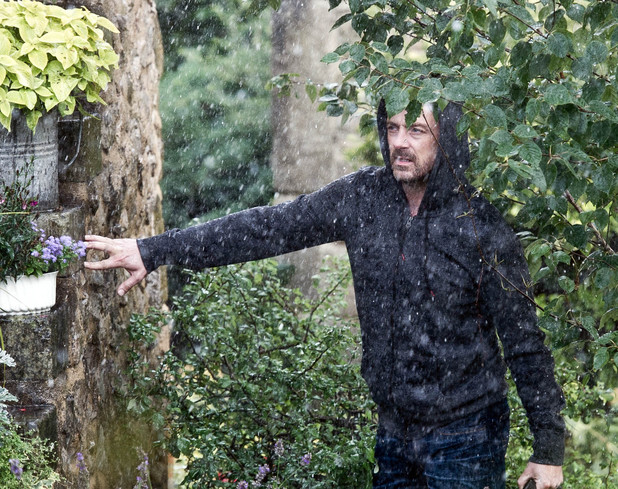 Meanwhile, Debbie realises her little girl is missing and frantically contacts the police begging them to find her daughter. But what will Cameron's next move be?
Hollyoaks, C4, 6.30pm
It's Mercedes' 30th birthday and despite her family feeling they should keep celebrations low key following Browning's escape from prison, Mercy's determined to party.
Out of prison, Clare Devine's on the warpath, wanting to make Mercedes pay. As the two square up in the village, it's clear Clare's not going to let this go.
So when she offers The Loft as a venue for Mercy's birthday party, just what is she plotting?