Northern Irish singer Andrea Begley won the second series of The Voice UK in June 2013 and now she's just launched her debut album, The Message, a beautiful collection of original material and cover songs.Reveal
caught up with her this week to chat about the record, her
The Voice UK
mentor Danny O'Donoghue and the book she's written called
I Didn't See It Coming
...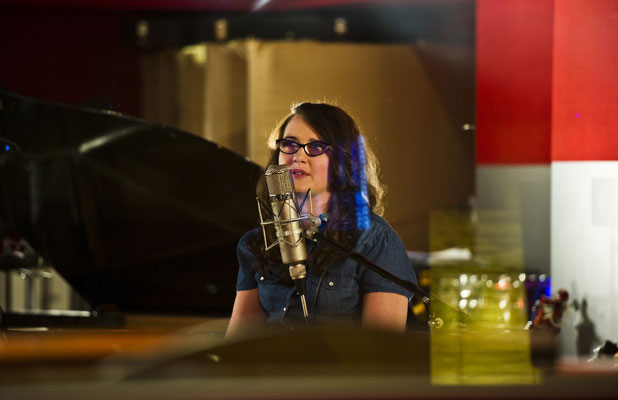 Andrea, who is visually impaired, was mentored to victory on
The Voice UK
by The Script's Danny O'Donoghue and despite the show being over, he's remained invested in her career, joining her in the studio to produce her self-penned track 'The Message', a beautiful song that is one of Andrea's favourites on the album.
"It was completely different being in the studio with him this time than it was during the show," she said. "He was helping me and directing me but it was on a different level as I'm coming out as my own artist. It was a nice and collaborative and I enjoyed it. He was ever so attentive and wanted every take to be right. We worked hard and the results are great."
She went on to say that Danny's now heard most of the album and he's very happy with the direction she's chosen to take as an artist. "Getting his stamp of approval is always good!" she added.
For her first album, Andrea chose to mix her own material with some of her favourite tracks like Bruce Springsteen's 'Dancing In The Dark' and Jake Bugg's 'Lightning Bolt'. It's taken just four months to produce the album - but Andrea says she wanted a speedy release.
"For me, the focus was to get an album out before Christmas to build on that momentum I'd developed during
The Voice
. It's a long enough time to work on the album properly but not too long for people to forget or lose interest - hopefully! I think we've timed it pretty well."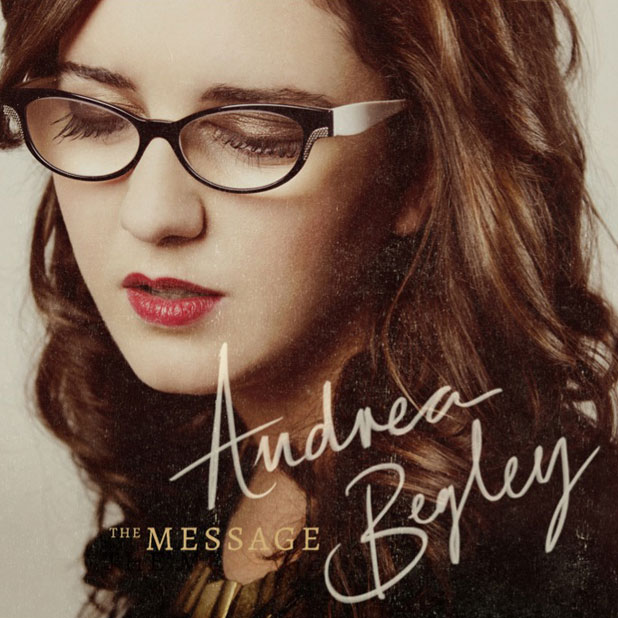 Andrea told us she chose to mix original material with cover versions in order to show people what sort of artist she wants to be but also take account of the fact she rose to fame on a show where she sang other people's songs every week.
"As an artist, my original material is close to my heart but in terms of time and the fact I've come from a show were people are used to hearing me sing covers, I thought it was important to strike that balance, at least initially. To let them see this is the direction I intend to go as an artist but here's how you might know be better now."
"I've tried to put my own twist on the covers and some of them are quite turned on their heads," she added. "I gave them a different feeling and vibe that's more me."
Andrea said: "I'm happy with the job I've done, all I can ask if that if I put it out there hopefully people will find something in it that they like. I'm looking forward to hearing people's reactions."
She'll perform tracks from the album at two headline concerts next month: Ulster Hall in Belfast on 3 November and Chapel Hill, Islington on 4 November.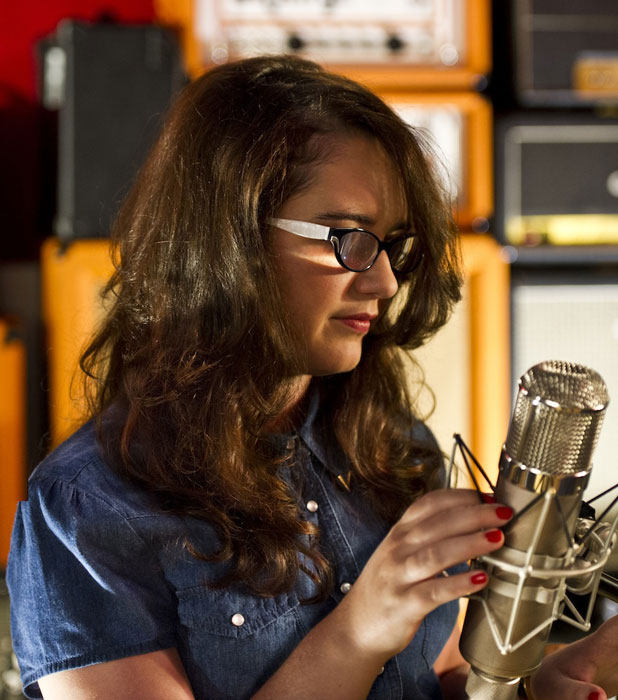 While some artists are eager to distance themselves from a talent competition once they've released an album, Andrea says she'll always be appreciative of
The Voice UK
and is in no rush to separate herself from it.
In fact, she has a book coming out on 24 October that details her experiences on the show. "The title is pretty tongue in cheek," she told us. "
I Didn't See That Coming
! It's a bit of fun. It's about what happens behind the scenes, all the fun I had with the other contestants, working with Danny, a bit about my background in music and early life. I really hope people get a bit of a laugh reading it anyway, if nothing else."
Andrea's musical success means she's put her law studies on the backburner for now, but she tells us she is determined to finish her degree when she has some time.
"I don't know if I'd either go into law," she said. "When I was younger I suppose I maybe thought about legal practice but as I've got older I think it's not necessarily the right path for me. Music is where my heart lies. It's the right path. The circumstances I find myself in at the minute have all the arrows pointing in the right direction! I'll finish my qualification, though, as I've started it."
With auditions for the new series of
The Voice UK
underway now, we asked if she had any advice for this year's hopefuls. "My focus was to try to make every time you went out to perform count and really enjoy it," she said. "Do your best. That's all you can ask of yourself. Just see it as the best advertisement of your abilities on a really good platform."
Andrea Begley's album The Message is available now
Watch Andrea perform an acoustic version of 'Secret Smile' from her album below: