Another very brave couple allow celebrities to plan every aspect of their big day in the latest series of Celebrity Wedding Planner.
We're not sure we can imagine having
Pete Burns
and John McCririck planning our wedding, but Astra and Anthony have handed control over to them and now they have to wait it out and hope for the best.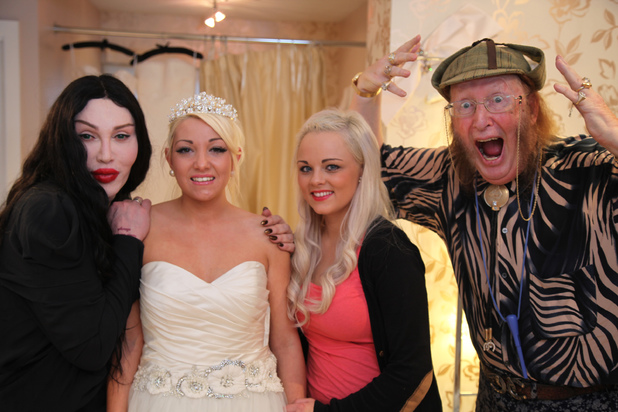 The bride-to-be dreams of a fairy-tale wedding with a princess dress and her fiancé has visions of himself in top hat and tails – will Pete and John have the same idea?
Friends Kate and Chris are on hand to guide John and Pete in the right direction, but if we know one thing about both these men, they do not like being told what to do. We predict tears before 'I do'!
Celebrity Wedding Planner, C5, 10pm