EastEnders, Emmerdale, Hollyoaks: we take a look at tonight's top soap stories…
EastEnders, BBC1, 8pm
After the previous day's argument, Michael is shocked to receive an injunction from Janine stopping him from seeing Scarlett.
Terrified, Janine remains trapped inside the house for most of the day, but when she does venture out, Michael immediately breaks the injunction and confronts her. However, Janine publicly tells everyone in earshot how he tried to strangle her and he's forced to back down.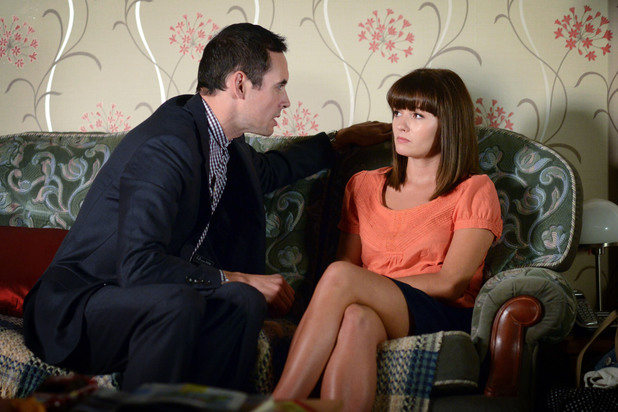 When Alice gets wind of what happened she confronts Michael and, when he admits he wishes he'd finished Janine off, horrified Alice quickly packs her bags and says she's going to stay with Tamwar. Michael manages to calm her down and begs her to stay, but will she?
Emmerdale, ITV, 7pm
Ruby gets a visitor and Ali is suspicious when Ruby rushes off with her guest in tow.
It becomes clear that the mystery woman is actually Ruby's mum, Lindy, and their mother/daughter relationship isn't the best.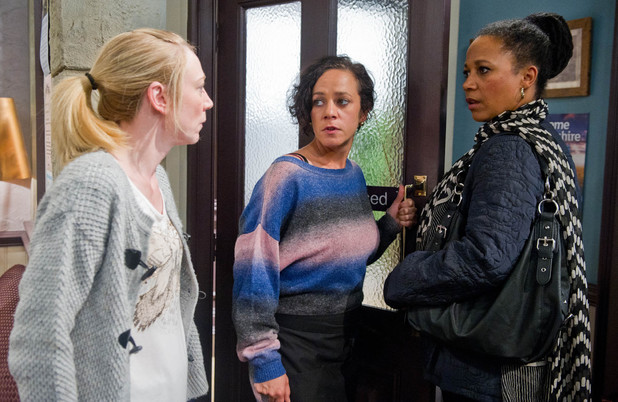 Not wanting her mum to stick around, Ruby tries to get Lindy to leave, and when Ali finds out the reason for all the secrecy, she's stunned. What is Ruby hiding?
Hollyoaks, C4, 6.30pm
Mercedes takes to the stand in Clare Devine's trial, but news from the prison and her estranged husband Doctor Browning distracts her.
As she's questioned in the witness box, she's torn between saving her family from Trevor and seeing Clare face justice for what she's done.
With Carmel and Jim willing her to lie, what will Mercedes do? Will Clare walk free? And just what is going on with Browning?