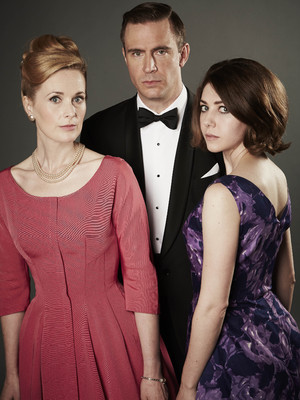 Dashing Jack Davenport stars in new 1960s set medical drama, Breathless.
It's 1961, abortion is illegal and the contraceptive pill has just become available. With Britain on the brink of a revolution, a group of doctors led by Otto Powell working in a busy gynaecology unit in London passionately believe they can make a difference to to women's lives - even if that means risking imprisonment under abortion laws.
Powell, along with his wife Elizabeth, are the couple everyone else aspires to be, but everyone else doesn't know the dark secret they're hiding - an event in their past which could shatter the careful illusion they've created.
New nurse Angela Wilson arrives at the hospital in this opening episode and is immediately dragged into an illegal abortion procedure - her strong moral code battles with the temptation she feels for Otto, which one will win out?
Breathless, ITV, 9pm
> Read more lifestyle and TV news from Reveal
> Read more celebrity and showbiz from Reveal here