X Factor contestant Hannah Barrett has said mentor Nicole Scherzinger is incredibly supportive of her girls category, but can also be a stern leader.
At the weekend viewers saw former Pussycat Doll
Nicole choose student and part time bakery worker Hannah, student Tamera Foster, and Morrisons check-out girl Abi Alton
as her three acts for this year's live shows.
During an appearance on ITV's
Lorraine
today, Hannah said: "She is very supportive. We were even talking the other day that we feel so blessed that she saw something in us because we are all different but she looks at us individually, treats us equally… it's like a mother figure but she's very stern with us at the same time."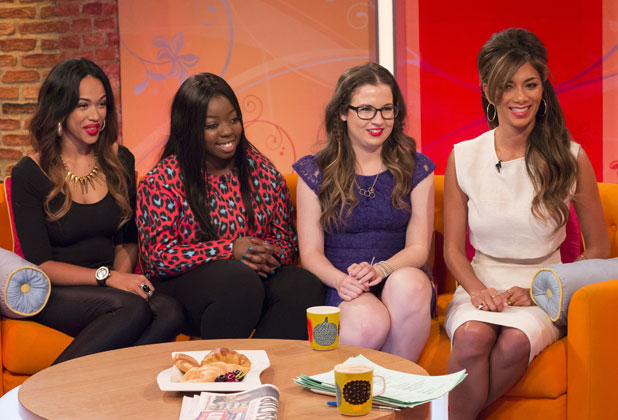 Nicole won last year's show with singer-songwriter James Arthur
but said she doesn't feel the pressure is on this year.
"I'm just excited. I've always wanted to mentor the girls," she said. "I am a girl, I've gone through a similar audition process before, I'm a pop star so I know some of the fears that go along with it and just some of the insecurities and struggles that we girls and women have so I can't wait to sink my teeth into them… I'm here to mentor and be of service to them."
She added that James and the rest of her boys category from last year are 100% supporting the girls this year.
"All of Scherzy boys are supporting my Scherzy girls, they've all told me!"
Meanwhile, Hannah said that she and fellow singers Tamera and Abi have already formed a tight bond ahead of the live shows.
"I see these girls like my sisters now, we all share a room, even though we get on each other's nerves at times," she said. "I love them lot, to me I don't see it as much as a competition when we're together but obviously when you get on the stage that's when it's like boom."
Check out this year's top twelve live show acts after their makeovers!
Copyright: Nicky Johnston/Thames/Syco
Watch a promo for the first live show below: