Channel 5's Supersize Season begins this week, starting with a programme revealing the bigger beauties making money for their size in Fat For Cash.
These women are fat and proud and their weight leaves them counting the cash rather than the calories!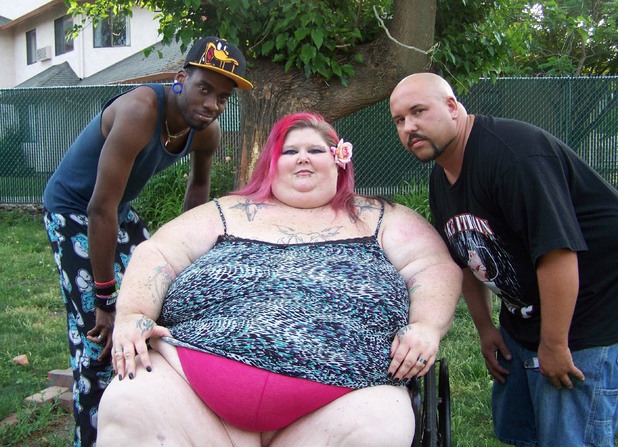 We'll meet three women making their fortunes by flaunting their sizable curves. Jen from Boston weighs 30 stone, she posts video clips of herself stepping onto weighing scales and straining to get a measuring tape around her thunder thighs, and internet-based fat enthusiasts are more than happy to pay to watch.
She also sells 'squashing' films in which she webcams herself lowering down on a man's chest as he lies on her specially reinforced bed.
Meanwhile, former model Sammee is promoting an alternative club night in Las Vegas featuring big girls pole-dancing, and Christina's 40-stone frame means she is almost immobile, but she is able to get in her children's paddling pool to pose topless for her web followers.
Fat For Cash, C5, 9pm