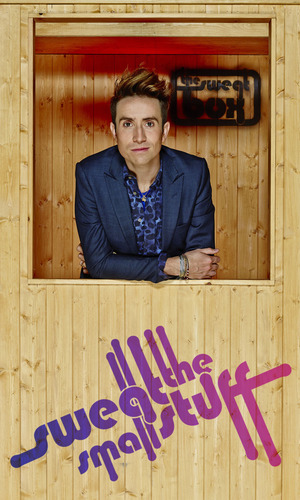 Radio 1 breakfast show host Nick Grimshaw will be coming back this month to present the second series of Sweat The Small Stuff.
Nick, 29, will be fronting the show with The Saturdays' Rochelle Humes and Kiss FM's Melvin O'Doom as the team captains. Ahead of the new series of the topical panel show, Nick tells
Reveal
about his pet hates, why he's a better rapper than singer and why he'd love Lily Allen as a guest.
So Nick, you're back for second series...
Yes and it feels really exciting to be back! We had a little run through the other day and it definitely felt like I'd missed it. We film it on a Friday and it's fun, it doesn't feel like going to work.
What kind of guests would you like to have on the show?
We discuss a lot of personal things, so you need someone who is quite mouthy and vocal. I want Lily Allen to come on! It's nice when the show's really anarchic and it might be infuriating for producers, but it's really fun for us when it's more chaotic. I like it when it's a bit more free.
From the first series, what was one of your most memorable moments or guests?
I loved when The Saturdays' Mollie King was on because she confessed that she eats food out of bins! I thought someone would never reveal that because no one would ever say that in an interview, ever.
Now, whenever I put food in the bin, I think of Mollie! I told her that the other day, and she was like, "Oh no, do you think everyone who watched it thinks that?" and I was like, "Yes! You eat out of a bin!"
So, Rochelle is joining as a team captain for the second series. Would you ever swap roles with her so that she can present the show?
You know what, I'll swap with Rochelle for singing lessons! I'm serious. It's one of the worst things that I can't sing. My voice is like even flatter than my speaking voice, it's so horrible, it annoys me. I'm good at rapping though, I'm flatter than Drake!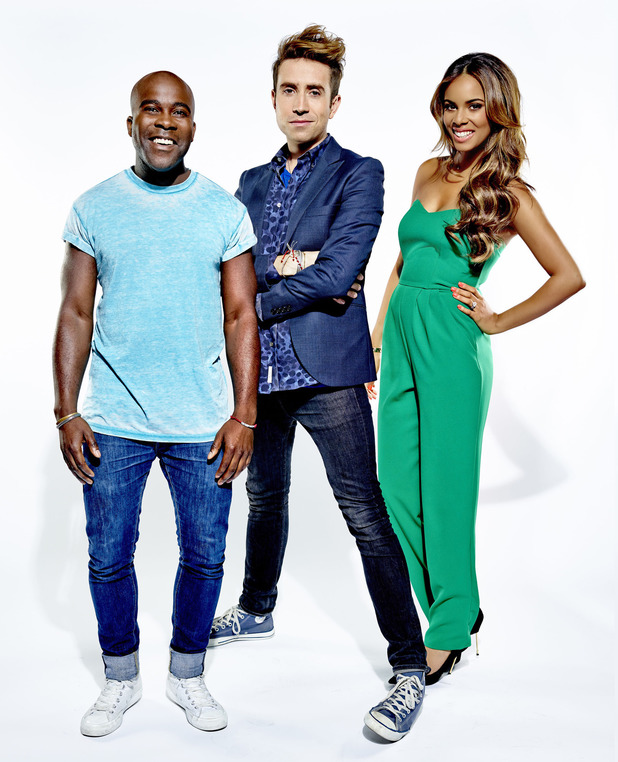 Do you ever watch episodes of the show back?
I can't watch myself on TV. It's weird because I live alone, so essentially I would be in my house, on my own, watching myself. Now that's weird! I would probably watch it if I was with Rochelle and Melvin.
So tell us, what are your pet hates? What makes you sweat?
Loads of things. I hate getting stressed about bins! And festival dressing, you know when people wear clothes that they've not worn before? I hate that!
I don't like it when people wear loads of festival bands around their wrists either. Also, when people are getting their hair done at their wedding, and it's a hairstyle that they've never had before, so they look completely different. We should do a game of people and their wedding photos, before and after.
There was also this one time when I said how I could never drink a cold drink out of a mug. I sort of said it as a throwaway comment, but I had so many tweets from people saying, "That's literally like my worst fear". There's certain ones that people will really connect with!
Would you like to continue for a third series?
Yes! It doesn't feel like doing work at all. It's a really fun show and it's very natural on set.
Sweat the Small Stuff starts Tuesday 15th October, 10pm, BBC Three.