EastEnders, Emmerdale, Hollyoaks: we take a look at tonight's top soap stories…
EastEnders, BBC1, 7.30pm
Michael is enjoying the power he has over Janine as she continues to struggle being a single mum.
But she tries to get the upper hand again by inviting him over to see Scarlett for a couple of hours, and then dropping the bombshell that she's changing their daughter's surname to 'Butcher'.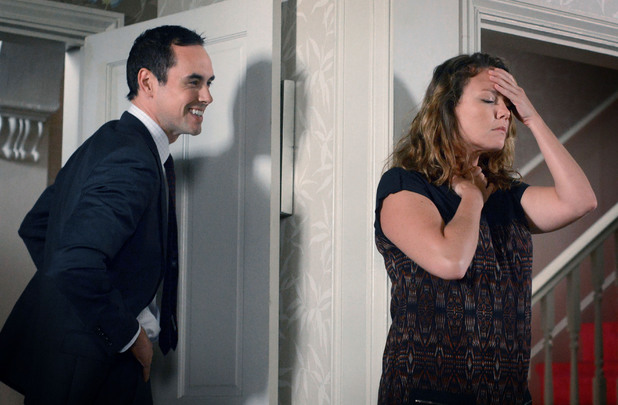 As Janine continues to goad Michael, she pushes him too far and, snapping, he grabs her by the throat warning her he'll win the war. As his grip tightens until Janine apologises, she's gasping for breath and suddenly realises what Michael's capable of - and is terrified.
Emmerdale, ITV, 7pm & 8pm
It's the morning after the night before for Paddy and Chas and they're in turmoil when Marlon arrives to voice his disgust at them sleeping together.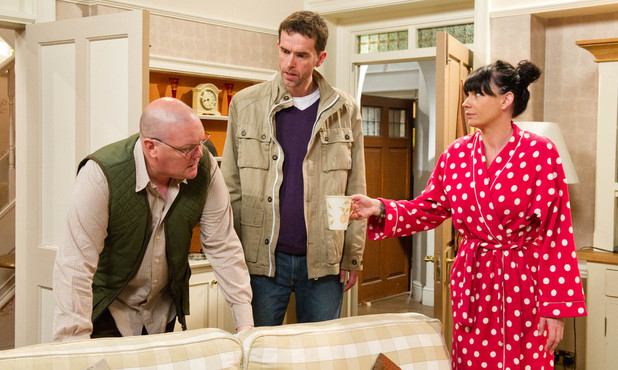 Marlon tells Paddy he must fight to save his marriage to Rhona, but Paddy starts to think what happened with Chas may not have been a mistake.
He tells her them being together was the happiest time in his life and he thinks they could be good together again – will she agree?
Hollyoaks, C4, 6.30pm
After her failed plan to get rid of Trevor, Mercedes goes to visit Browning to persuade him not to testify against Clare Devine.
Knowing securing the release of Clare is the only way Trevor will be gone from their lives for good, Mercy heads to prison to ask her estranged hubby to help her get Clare out of prison.
Browning takes the opportunity to beg Mercedes to take him back and she says if he does this one thing for her, she'll try to forgive him…