Corrie, Emmerdale, Hollyoaks: we take a look at tonight's top soap stories…
Coronation Street, ITV, 7.30pm
Kylie walks in on David and Tina in what looks like a cosy situation, when in reality Tina's offering to help David get a DNA test done on baby Lily.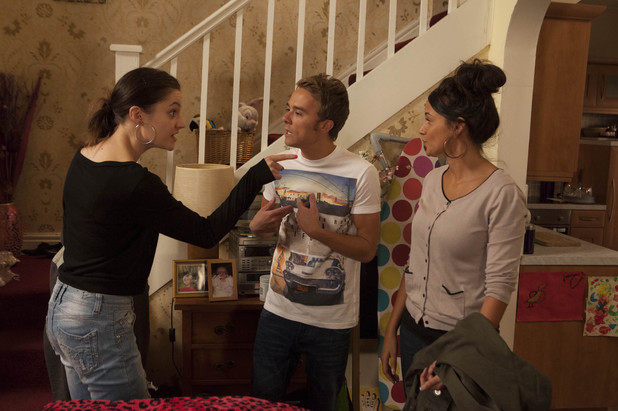 Her suspicions rising, Kylie enlists Eva to keep an eye on Tina in the pub, and when David arrives and he and Tina have secret whispers, Eva instantly alerts Kylie.
Kylie turns up, but will she find out what David's really been up to?
Emmerdale, ITV, 7pm
Both suffering from their respective heartbreaks, Paddy and Chas seek comfort in a bottle of wine and confide their troubles to each other.
Paddy admits he feels his marriage to Rhona is over, but he doesn't want to hinder her progress getting clean by telling her that.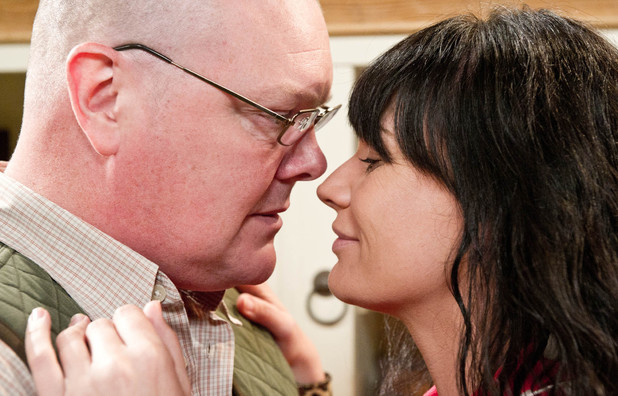 The tipsier the former lovers get, the closer they become and eventually Paddy leans in for a kiss – and Chas responds…
Hollyoaks, C4, 6.30pm
Mercedes attempts to plant evidence on Trevor for killing DS Trent, but when her first try doesn't work out after he catches her red-handed and chucks her out of the club, she takes a different tack.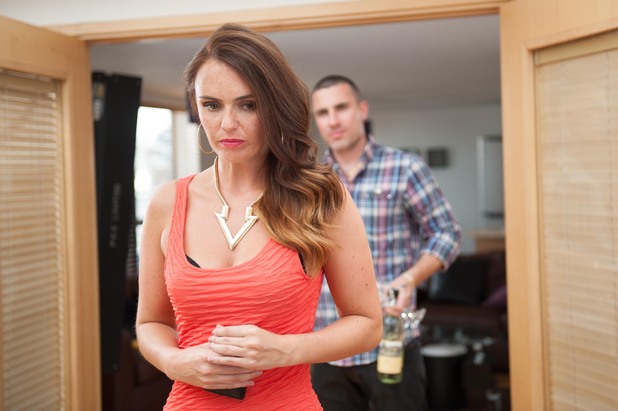 Putting on her most revealing outfit, applying some lippy and heading round to Trev's place, she sets out to seduce him.
After they've done the dirty deed, she manages to slip the warrant card into his wallet and once she leaves, she calls the police to come and arrest him. Will they get the evidence they need to bring him down?