The Saturdays' Rochelle Humes is preparing to face her fears again in the brand new second series of BBC Three's Sweat the Small Stuff.
Rochelle, 24, will be coming back to the show as a team captain alongside Kiss FM's Melvin O'Doom, while
Radio 1 Breakfast Show
host Nick Grimshaw will present the show.
We grab a chat with Rochelle who tells
Reveal
about her competitive streak as team captain, presenting with husband Marvin Humes and what exactly makes her sweat...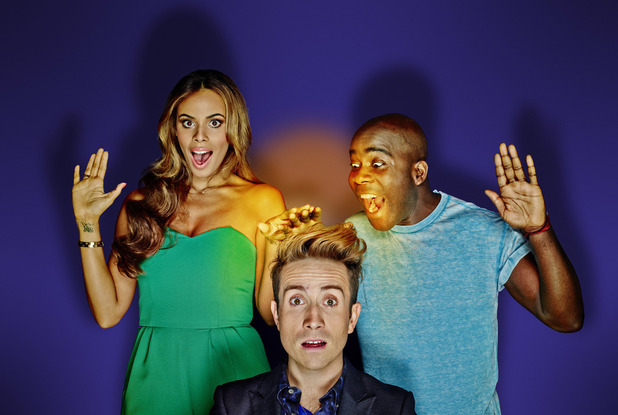 You started off as a regular guest but now you're going to be a team captain for the second series, how competitive are you?
I'm super competitive. I think I was far too competitive the last time, which is why I'm a team captain now! But I'm in it to win it.
How much do you enjoy TV presenting compared to being in a girl band?
It's different for me, it's fun. I did kids TV long before I did The Saturdays. We've never been that group where we only do The Saturdays, we all branch out and do different things, and I enjoy it.
Speaking of presenting, how was it when you co-hosted This Morning with Marvin?
I was so nervous, I felt a sick. Obviously it was live and you realise how hard the job is because you have to go from interviewing a performance, to messing around doing some cooking, and then speaking to someone about something really serious.
I think me and Marvin will do it again, like when they need cover. We really did love it, and I want to do it again now I've done it once.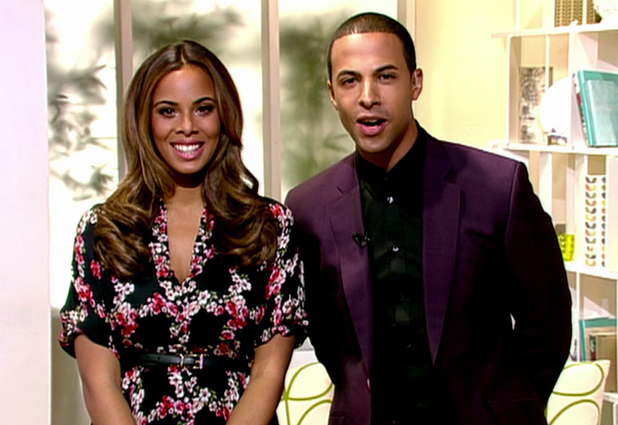 How did you deal with your nerves?
I was tackling it break by break because I couldn't think about it all - but I thought I might vomit! Marvin never gets nervous, he's just not that person. He's so chilled out. But I was really being dramatic throughout the whole day saying stuff like like, 'I don't know what to do, should we do it, should I pull out...'
When we were going live, the music started and I looked over at Marvin and his little lip was quivering. Then I thought, 'Oh no, he's nervous too', and so I got nervous! I think Mavin was trying to keep calm for me.
So tell us, what makes you break a sweat?
Not having my nails done, that's a really girly one. But also packaging at the minute. You know when you get a delivery sent to your house and it's a medium size but it comes in a huge box, and then you've got the other drama of dealing with the bins because the binmen only like to take a certain amount! Yes, that's my sweat at the minute!
Have your stresses changed since you became a mum yourself?
Apparently, yes, definitely. It's really bad, not my coolest hour. I sound like my mum now because I've got to that stage in my life where I'm so stressed about bins!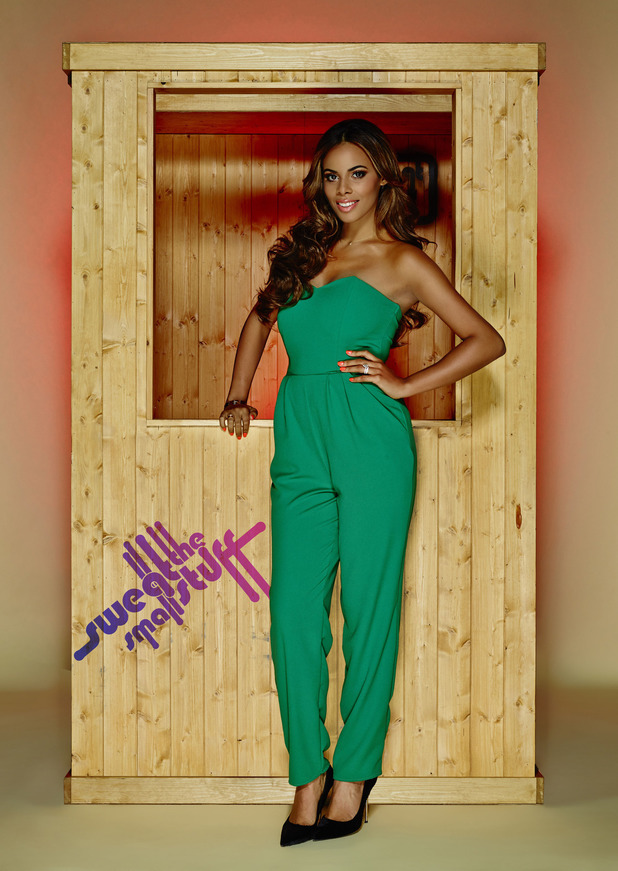 What do you love most about the show?
We film it on a Friday night but it's like a night off. It's really fun to film. I generally don't face my fears, but I reckon it will happen to me this time. It's also really good that the viewers agree with the sweats and feel that they're not alone. Is it just me that stresses about packaging though? Probably!
What kind of guests do you enjoy having on the show?
It's always good when people who come on the show don't have any defences, they just come on for a good time and are quite chilled. That's the best.
Did you watch yourself back from the last series?
I hate watching myself back, even my wedding video, I can't watch it. I've only watched a bit but I fast-forwarded anything to do with me. Although I have no problem listening to my songs with the girls.
Sweat the Small Stuff starts Tuesday 15th October, 10pm, BBC Three.