EastEnders, Emmerdale, Hollyoaks: we take a look at tonight's top soap stories…
EastEnders, BBC1, 7.30pm
Dexter feels guilty about not wanting to donate his kidney when he sees his dad lugging crates at The Vic.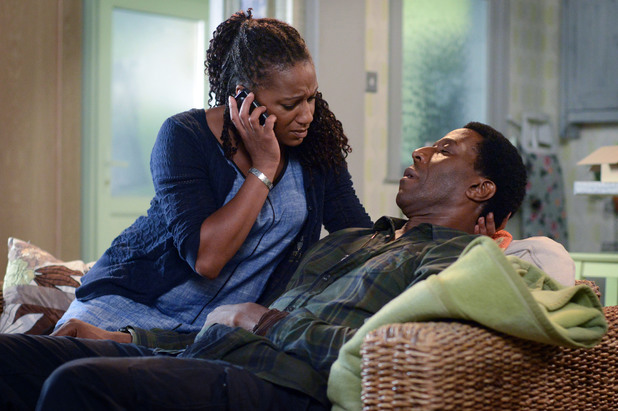 Sam's struggling too, and when Ava gets home later she finds him slumped on the sofa struggling for breath. She calls an ambulance and a terrified Dexter arrives just in time to see his dad being driven away.
When he gets to the hospital, Ava tells him the operation's been brought forward to tomorrow – will Dexter go through with giving a kidney?
Emmerdale, ITV, 7pm
Amy, Val and Joanie all take a trip to the river with little Kyle. Val tries to make conversation with Joanie while Amy plays with Kyle, but it's all a bit awkward.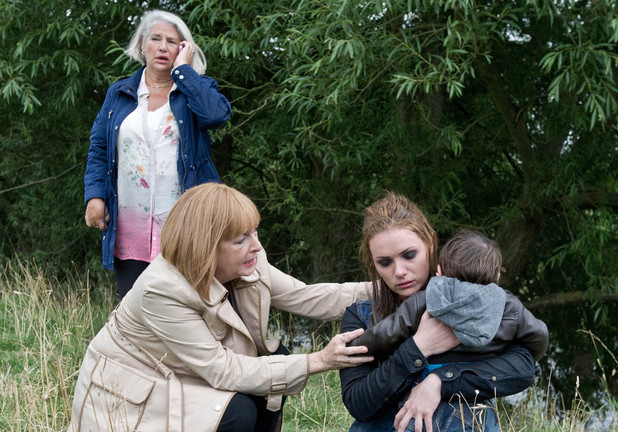 When Kyle falls into the river, Amy goes into a panic and jumps in after him. She hurts her knee, but eventually manages to get him to safety.
As Joanie calls an ambulance, Amy cradles lifeless Kyle in her arms. Will he be ok?
Hollyoaks, C4, 6.30pm
Will, Dodger and Sienna find out the coroner has ruled their mum died an accidental death – has Will got away with murder again?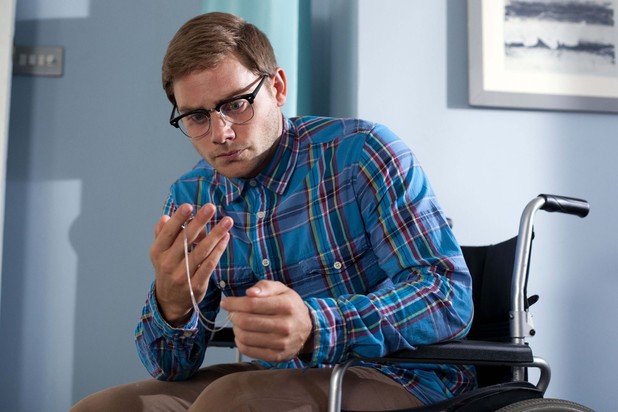 When the police give them a box of Anna's belongings, Dodger is annoyed he can't find her locket, not knowing Will has it.
When Dodger wants to go to the police and ask where it is, Will insists he'll do it. He gets the locket and quickly hides it in an air vent where he hopes no one will find it…