Robbie Williams got an amazing reception on X Factor this weekend when he popped up as guest judge for Sharon Osbourne and, according to her Overs category, he made just as big an impression off screen.
The 'Angels' singer joined Sharon at her home in Los Angeles to help her decide which three Overs to take to the live shows.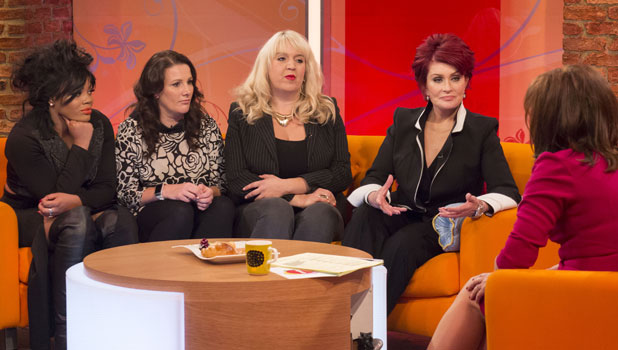 Sharon appeared with her selected contestants – Sam Bailey, Lorna Simpson and Shelley Smith – on ITV's
Lorraine
this morning.
"It was just bizarre, let me tell you," said Shelley, reflecting on the moment Robbie arrived.
Prison officer Sam added: "He didn't come and just do [what we saw on the show]. He was chatting with us, talking to us. His little girl was there and his lovely wife. He was just so normal. I was like, 'Swoon!'"
Lorna added that she sang a bit of her favourite Robbie song, 'Love Supreme', for him.
Sharon said that she appreciated having Robbie in LA to help her, explaining: "To have somebody who wasn't invested [was great], he hadn't seen my group before, so it's fresh eyes and ears."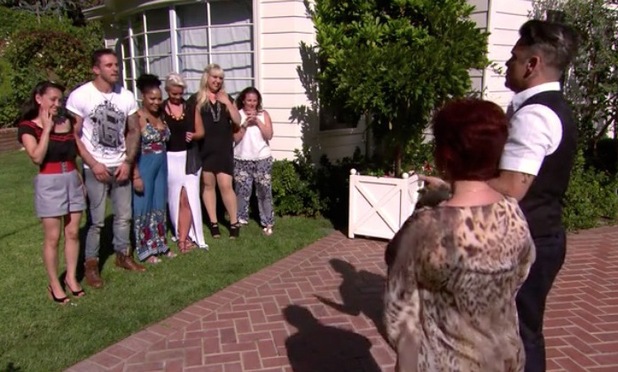 With
live shows starting this weekend (the first has a 1980s theme
), the rock matriarch warned her contestants there was a lot of hard work to be done.
"It's really tough this year because it's like there is this whole new generation coming up. We saw that at the auditions. So many 16, 17, 18 year olds that are the new generation of talent coming up. Every category is just spot on this year."
And despite her huge desire to win, the judge insisted that it's all friendliness between the panel – herself, Nicole Scherzinger, Gary Barlow and Louis Walsh - behind the scenes.
"I do love it [on the show] and I'm blessed that everybody on the show loves being there too and we love each other. It's a real good family feeling… I get calls from Nicole and Gary and they'll say we know you're travelling back and forth [from LA to the UK] so if there is anything you need us to do we're here. Where else do you get that? It doesn't exist."
X Factor
continues Saturday, 12 October on ITV.
Check out the top twelve acts for the live shows in pictures:
Copyright: ITV Tom Dymond/Thames TV