X Factor finalist Luke Friend has had us all talking thanks to his superb vocals... but there's something else that's been a very large topic of conversation as well: his hair!
The 17-year-old student from Devon stunned the judges during his first audition by revealing he hadn't washed his shaggy mop in nine months!
Now he's through to the live shows as part of Louis Walsh's boys group will that change?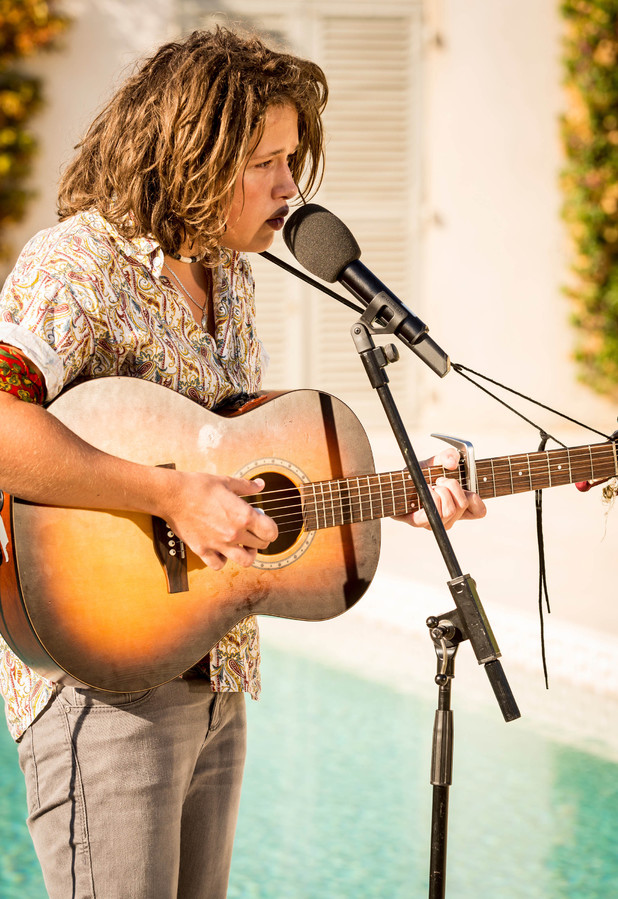 Actually, Luke says contrary to belief he DOES wash his locks, just not with shampoo. "Louis said that now I'm through to the live shows he would make me wash my hair but I do wash it!" he said. I just don't wash it with soap. I wash it with water. It doesn't smell or anything, because otherwise that would be really horrible.
"If I went in the pool or the sea, for example I wouldn't wash it afterwards because the chlorine or the salt water is really good for it. Obviously it's not good if you want silky smooth hair but it is good for what I want."
Back to the music, he wowed Louis Walsh and guest judges Nicole Appleton, Shane Filan and Sinitta with a beautiful rendition of 'Cannonball' that was incredibly personal for him.
"It was really emotional for me. Two years ago my grandpa died of cancer; when I went in to see him I didn't even talk to him, I just sang that song. We were really close; I would always go round his house and perform songs to him, as he was the only person who would always give me an honest opinion."
Looking to the future, the teenager's ultimate goal is to play at the iconic Madison Square Garden and headline the equally iconic Glastonbury Festival.
"The whole
X Factor
experience has been wonderful and now I'm through to the live shows it is a wonderful feeling. The most exciting part of my first week's performance is totally changing an 80's classic and making it completely my style."
X Factor
continues Saturday, 12 October on ITV1.
Check out the rest of the Top 12 below:
Copyright: ITV Tom Dymond/Thames TV