X Factor contestant Lorna Simpson has said winning a place in the 2013 live shows was the best day of her life.
The 26-year-old student from South Norwood, London wowed Sharon Osbourne at judges' houses in Los Angeles, and says hearing she was through to the live shows is a moment she'll never forget.
"When I learnt I was through to live shows, I experienced so much joy and happiness at once; it was the best day of my life so far. Sharon believed in me enough and I'd worked hard to hear those words... You're in my top 3!" she said.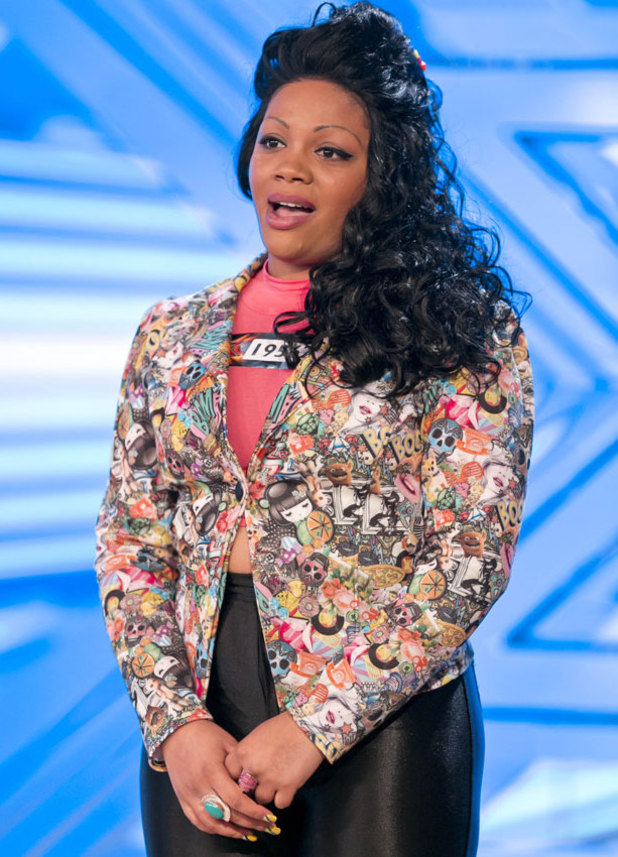 "I'm really glad Sharon is my judge, she came back this year so it's got to mean something. I'm the person that can make her smile and think 'yeah she did it for me'. She's such a lovely person."
Lorna cites superstars like Beyonce and Mariah Carey as idols and hopes to follow in their footsteps.
"I've been singing since I was a baby and I always knew it was what I wanted to do," she said. "I've left quite a few jobs as when an opportunity for singing comes up, I'm gone like a shot. That is where my heart is."
Looking ahead to the first live show, she said: "I'm most ecstatic about the fact I'm not going to be the one sitting at home wishing it was me! I get to live up that moment in week one belting out a huge popular 80s song, and pouring out my heart while getting some real pop dance moves on."
X Factor
continues Saturday, 12 October on ITV1.
Check out the rest of the Top 12 below:
Copyright: ITV Tom Dymond/Thames TV