X Factor contestant Hannah Barrett has said she doesn't want to go back to her "old life" after making it through to the live shows.
The 17-year-old won a place in judge Nicole Scherzinger's girls' category on Sunday night (6 October) after wowing the former Pussycat Doll at her judges' houses in Antigua… a far cry from her life back home in South London where she works in a bakery and goes to college.
Hannah said: "I don't really want to go back to my old life. I don't think anyone would. I'm a 17-year-old girl, I go to college and I work early shifts in Greggs. I live in shared accommodation for young teenagers. I don't really want to go back to my old life."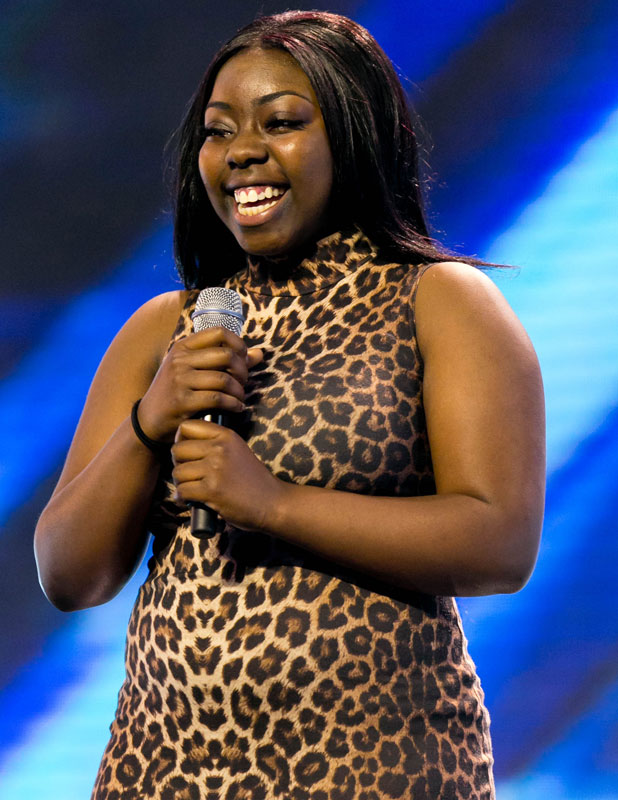 She went on: "I'm so overjoyed that I've gotten through to the live shows that I keep having out of body experiences. I didn't think I would get pass the room audition and now I'm at the lives, it's so crazy my dream is becoming a reality. The stage is my home so I'm looking forward to getting on that stage and tearing it up! After coming from Gregg's and serving four sausage rolls for the price of three, never in my wildest dreams did I expect to get this far."
Hannah shared her emotional story with viewers during her first audition, where she blew the judges away with a gorgeous rendition of 'Read All About It' by Emeli Sande.
Her father passed away when she was nine years old. She currently lives in temporary accommodation for young adults following a difficult relationship with her mother at home.
Hannah said: "My mum is really old fashioned and comes from a very strict Caribbean background; she's not the type to say "I'm proud of you" or anything like that. The
X Factor
has brought me and my mum closer together again. Our relationship will take a long time to get to the point where we're inseparable, but we're working on it."
She'll now join Abi Alton and Tamera Foster on the live shows.
"Getting the results at Nicole's judges' house was a bittersweet moment; the three of us were so happy that we were going through, but were sad for the other three at the same time."
X Factor
continues Saturday, 12 October on ITV1.
Check out pictures from judges' houses below:
Copyright: ITV
Watch Hannah performing 'I'd Rather Go Blind' below: