X Factor star Tamera Foster is thrilled to have been selected for the live shows – and says she owes her success to former bandmate Jerrie Dila.
The 16-year-old was chosen by Nicole Scherzinger on Sunday night (6 October) as one of the three girls who will form her category for the live shows, but Tamera actually started her
X Factor
journey bidding for a place in the groups section.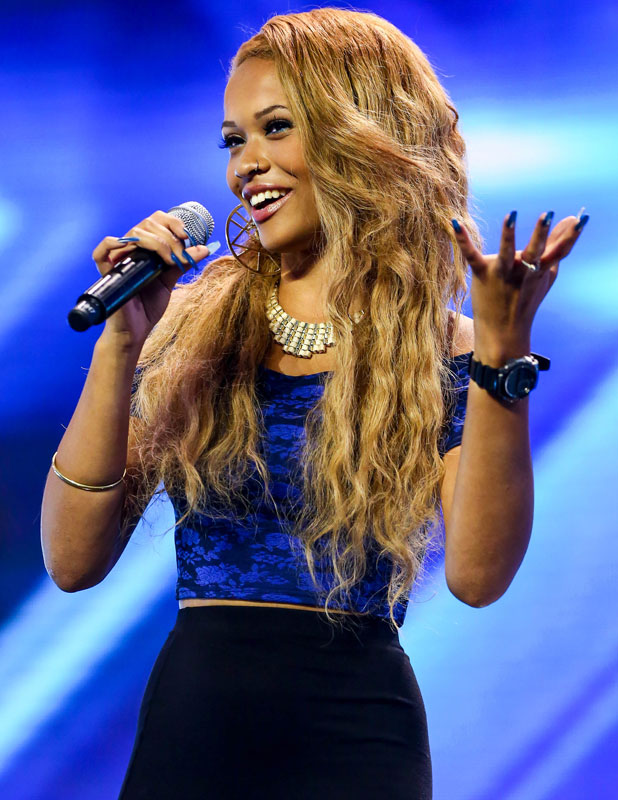 Tamera auditioned alongside Jerrie as band Silver Rock, but the judges decided to split them up and let them audition again as soloists. Unfortunately for Jerrie, her
X Factor
journey ended there, but Tamera went on to find success at judges' houses in Antigua.
She said: "I only met the girl that I originally auditioned with a week beforehand. We had been following one another on Instagram for a few months, and after she saw a post of me singing, she asked me to audition with her. She made my fate; she's a blessing in disguise."
Tamera's journey to live shows hit a stumbling block during her arena audition when she forgot the words to 'I Have Nothing' by Whitney Houston.
"I think my nerves take over," she explained. "It was more of a mental block. A few weeks before my first audition, I did a school performance in the leaver's assembly. They told me a day before that they wanted me to sing and it was a song I didn't know that well. When I came to perform, I started singing and I sung half the song and it got to the bit I didn't know and I was just standing there going 'Oh my God, I don't know the words'. It felt really horrible and I'd never done that before. And then obviously when I auditioned in the arena, I was thinking 'Right, this is the one thing you can't do, don't forget your lyrics' and I went on stage and I did it. After that I did some soul searching and my confidence grew."
Now, she's gearing up for the live shows, where she'll be joined by Abi Alton and Hannah Barrett in the girls' category.
Tamera said: "I feel so blessed to have gotten through to the live shows: it's such a crazy feeling I'm so lucky. How many people my age get this kind of opportunity? I'm going to love every second of it! I think the thing I'm most excited about is being in front of an audience. Ever since Bootcamp I've realised what a buzz it gives you and I can't wait to feel that way again."
X Factor
continues Saturday, 12 October on ITV1.
Check out pictures from judges' houses below:
Copyright: ITV
Watch Tamera performing 'Stay' by Rihanna below: