EastEnders, Corrie, Emmerdale, Hollyoaks: we take a look at tonight's top soap stories…
EastEnders, BBC1, 8pm
Raging at Roxy's betrayal, Alfie confronts Ronnie over just how often the sisters are spending time together.
Ronnie tries to warn Roxy that Alfie's on the rampage and when Rox sees the message and realises Alfie's packing her suitcase, she begs her fiancé to forgive her.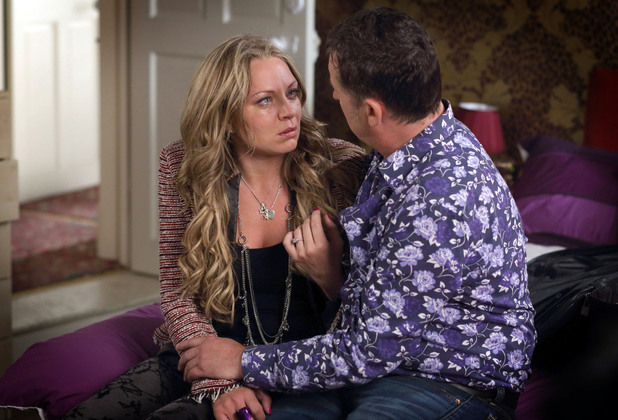 Promising to do anything for him, Mr Moon's heart breaks and he tells her he won't end things, but that they need to leave Walford to get themselves back on track. An upset Roxy agrees even though it's not what she really wants and they drive out of Walford.
Coronation Street, ITV, 7.30pm & 8.30pm
Nick summons David to his bedside and reveals he remembers everything!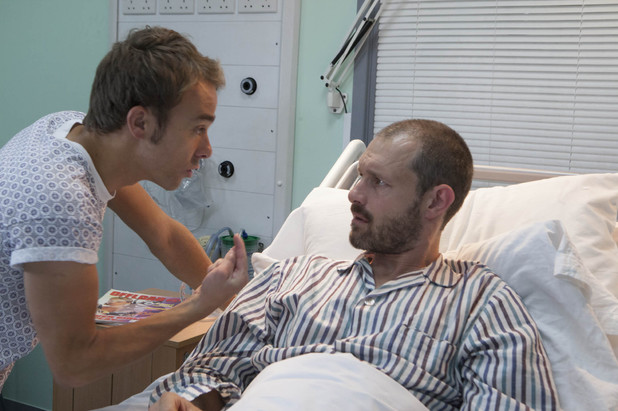 Angry Nick rants at David and then wants to know if Lily is his child and demands David get a DNA test – or else Nick will reveal the truth.
David confides in Tina, but spending so much time with his ex is rousing Kylie's suspicions. She questions her hubby about his ex, but when he lies, she starts to get even more concerned. How much longer can David keep his deceit going?
Emmerdale, ITV, 7pm
With Amy and Joanie setting up some ground rules around Amy's access to Kyle, Amy's gutted Joanie still doesn't trust her.
Val continues to stick her oar in, and when Pollard stops her interfering again, she flips and refuses to go away on holiday with him.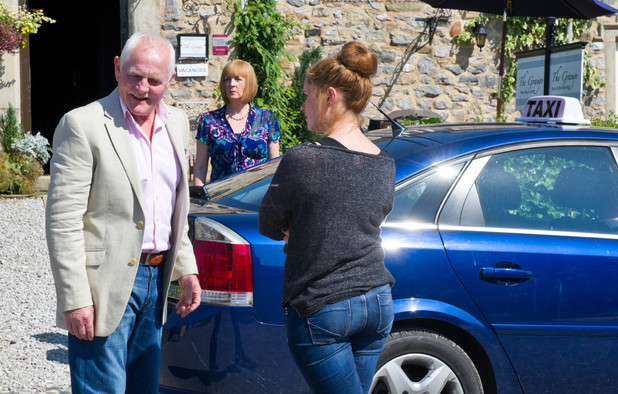 Eric heads off alone, telling Amy he loves her, and asking Val to take care of her.
Hollyoaks, C4, 6.30pm
Fraser and Trevor know the heat is closing in on them for DS Trent's murder and Fraser orders Trev to pin it on someone.
Wanting revenge on Ste for last week's antics, Trevor visits the deli and plants the murder weapon in little Leah's rucksack.
Ste discovers the gun – just in time for the police to come knocking on his door and arrest him for murder!