It's going to be a very sad start to season five of Glee following the death of one of its stars, Cory Monteith.
But before the tribute episode, which airs in a few weeks time, we've got two Beatles specials to kick off the new series.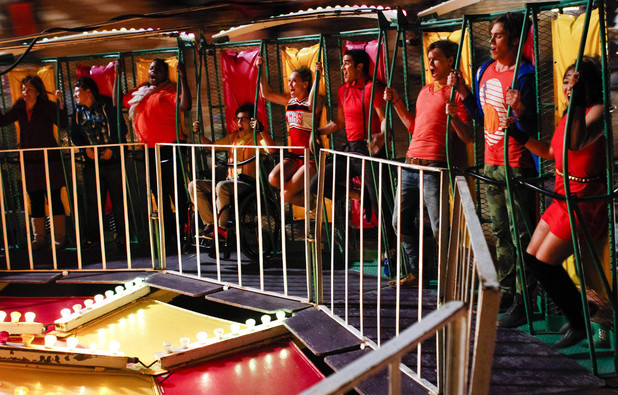 In tonight's opener, the New Directions are give the task of performing hits of the fab four, including 'Yesterday', 'All You Need Is Love', and 'Help!'
Sue is back at McKinley and somehow she's managed to bag herself the top job, so is now Principal Sylvester! And she's got it in for Mr Schue and the glee kids again.
Meanwhile, Blaine and Kurt face up to their future, and Rachel's ambitions take an unexpected turn.
Glee, Sky1, 8pm