EastEnders, Corrie, Emmerdale, Hollyoaks: we take a look at tonight's top soap stories…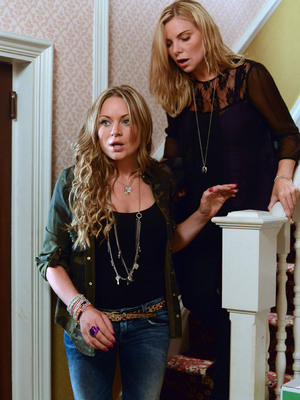 EastEnders, BBC1, 8pm
Roxy is still unwilling to give up seeing her sister, so continues to go behind Alfie's back to meet with Ronnie.
Texting Ron to meet her, an excited Ronnie gets the wrong idea and thinks Roxy means immediately so rushes straight over to The Vic - uh, oh!
Rox is horrified to see her, and when Alfie returns, Ronnie's forced to hide in the bedroom.
Roxy manages to get Alfie to leave and then sneaks Ronnie downstairs, but just as they think they've got away with it, Michael spots them. Will he tell Alfie his fiancée's been lying to him?
Coronation Street, ITV, 7.30pm & 8.30pm
Following Ryan's departure, Michelle and Steve prepare to spend their first night alone at home, but Michelle's stunned when her father, Barry, turns up unannounced!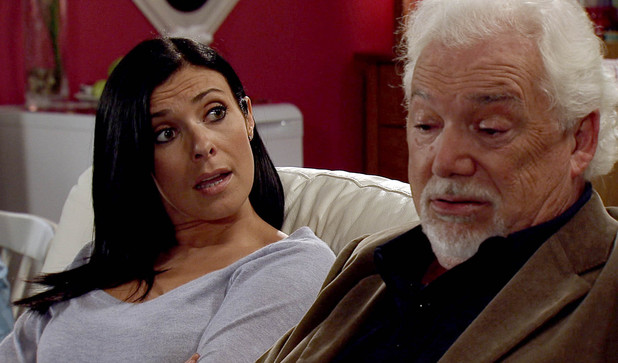 Barry wants to stay for a few days, but doesn't reveal why, so Michelle pushes him for the full story.
Eventually, she calls her mum and is rocked to find out what's really behind Barry's surprise visit.
Emmerdale, ITV, 7pm
With Gabby non-the-wiser about Marlon and Laurel's engagement, Laurel steels herself to tell her step-daughter the truth.
Seeing how well Arthur took the news, Ashley is forlorn, thinking Gabby will feel the same, and wallows in self-pity.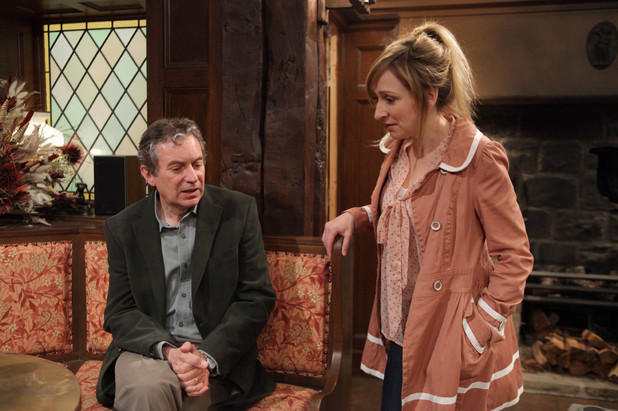 As they agree to tell her together, it turns out Gabby already knows and her harsh comments leave Laurel upset. Ashley comforts his ex, but inside his heart is breaking too.
Hollyoaks, C4, 6.30pm
Danny's two lives are threatening to collide with each other big time when his wife Sam and daughter Peri move to Hollyoaks.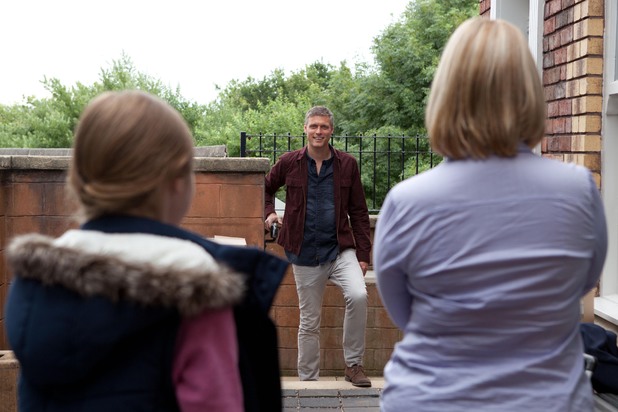 Sam asks her hubby to get her a set of keys cut so they can move into the house, but he accidentally leaves them on his desk at work – and who should find them, but John Paul, who thinks they're for him.
As Danny and his family unpack their boxes and settle in at home, John Paul's packed his stuff ready to move in with his boyfriend. What will happen when he turns up at Danny's place?