EastEnders, Emmerdale, Hollyoaks: we take a look at tonight's top soap stories…
EastEnders, BBC1, 7.30pm
Still suffering a crisis of confidence after his accident, Phil is fuming to hear Jay is going to Carol's birthday party and tells him he needs to choose whether his loyalty is with the Mitchells or the Brannings.
Ronnie challenges Phil over his ultimatum, but rather than back down, he storms off to the bash and demands Jay go with him. As Joey and Jack square up to Phil, David steps in and suggests the Mitchells leave rather than ruin the party.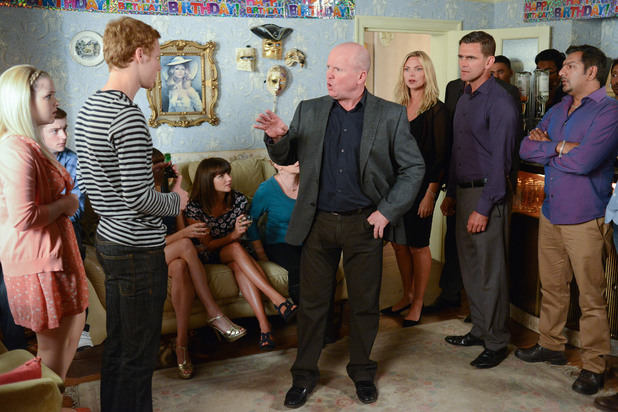 Ronnie later confronts Phil and tries to reason with him, but he's not in the mood for listening and tells both her and Jay they need to learn some family loyalty. Oh er!
Emmerdale, ITV, 7pm
Mortified Laurel can't resist trying the engagement ring on that she's found in Marlon's pocket – and it gets stuck!
As she tries to avoid him until she can get it off, Marlon begins to think fate isn't telling him not to bother proposing.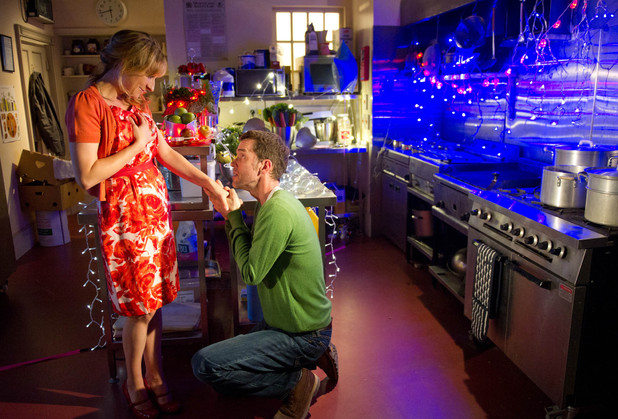 When Laurel eventually has to come clean about the ring's whereabouts, he gets down on one knee and asks her to be his wife. She gleefully accepts and the pair are loved up and happy. Aw!
Hollyoaks, C4, 6.30pm
As Tony battles pneumonia in hospital, Diane is beside herself with worry.
Tony continues to remain positive, believing he's beaten the cancer and this is just a set back, and he heads to the specialist to get his beliefs confirmed.
But it's not good news: there's still a mass in his stomach and he needs an operation to remove it. How much more can Tony take?