X Factor contestants Kingsland have been forced to change their name after discovering an American act had already been using the moniker.
The five-piece band from East London announced this morning that they'll be known as Kingsland Road going forward.
In a statement, the group said: "So we have something to tell you… Since we have been featured on
The X Factor
we have found out that legally we have to tweak our name slightly…
"The reason we are called Kingsland is because we live near The Kingsland Road in London…
"…So to stay out of prison and because it makes perfect sense, from now on we're going to be known by our full name KINGSLAND ROAD!"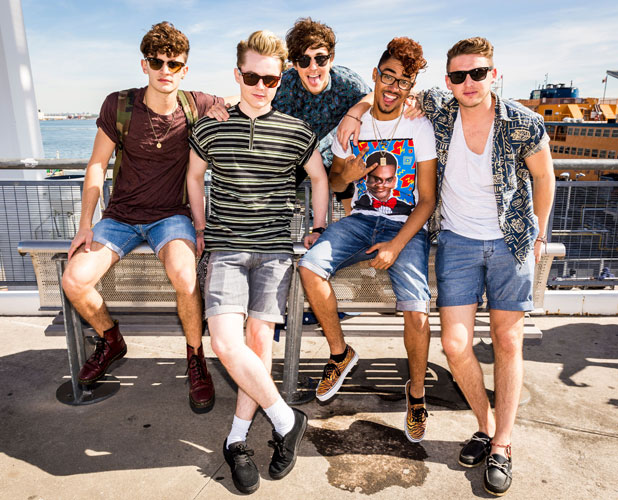 "We love our new name and hope you will do too. #FollowTheKingslandRoad."
This is a similar situation to what happened with Little Mix two years ago when they were forced to change their name from original choice Rhythmix, after learning a charity was already running under that moniker.
Kingsland Road consists of Connor, 19, Josh, 20, Matt, 23, Thompson, 22, and Jay, 19. They formed in November last year through college friends Connor and Josh and describe themselves as boasting a mix of "harmony, ska-infused summer-pop, infectious banter and unashamed individualism."
Viewers saw judge
Gary Barlow
pick them for his final six during the boot camp stage at the weekend. They will join the other groups in New York this weekend where he and his guest judge Olly Murs will choose the acts for the live shows.
Check out some behind-the-scenes pictures from judges' houses below:
Copyright: ITV