Danny Dyer will join EastEnders at Christmas as the new manager of The Queen Vic.
The
Football Factory
actor will portray Shirley Carter's brother Mick, who moves to Albert Square with his family to take over the pub.
Danny said: "I'm so excited about starting a new chapter in my career and I cannot wait to become part of the East End family."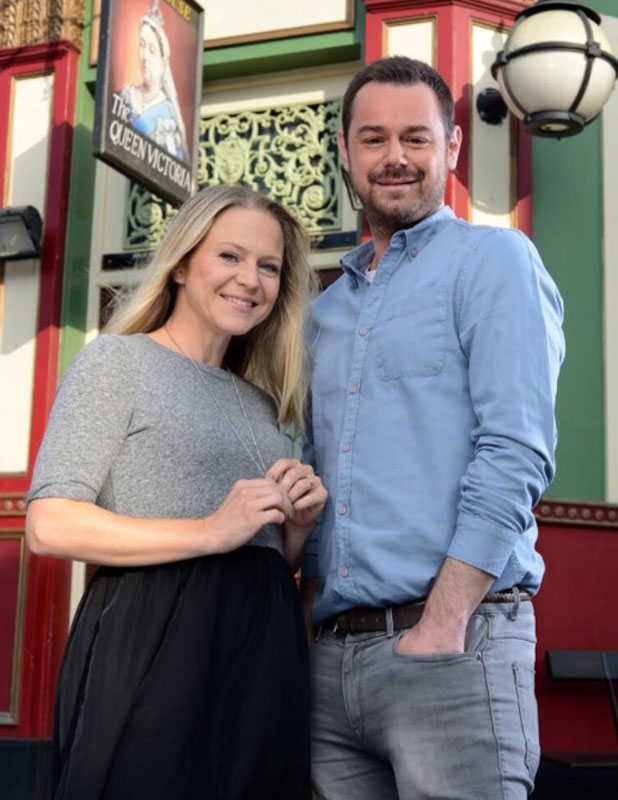 His character, Mick, was brought up by Shirley (Linda Henry) after their mother walked out when they were children, but they've been estranged for years because of animosity between Shirley and Mick's wife Linda, who is a barmaid.
Mick is described as a "bloke's bloke who is actually a big softie".
His wife Linda is played by Kellie Bright. She and Mick have been together since they were teenagers.
Executive Producer Dominic Treadwell-Collins said: "I'm so excited to have actors of Danny and Kellie's calibre joining what is an already strong and talented company of actors. Having been together over 20 years, Mick and Linda have a good marriage and an easy shorthand with each other - but can also still fight like teenagers.
"They will laugh, cry, argue and make-up… Much to the embarrassment of their children and the delight of Albert Square's residents. Mick and Linda still love each other, no matter what life throws at them. And moving from Watford to Walford, life's about to throw them a few curve balls…"
Kellie added: "I'm very excited about joining the show. Not only am I looking forward to working with Danny but becoming landlady of The Vic is a real honour."
Danny and Kellie will start filming their roles at the end of October, with their first on-screen appearances due at the end of the year.