EastEnders, Emmerdale, Hollyoaks: we take a look at tonight's top soap stories…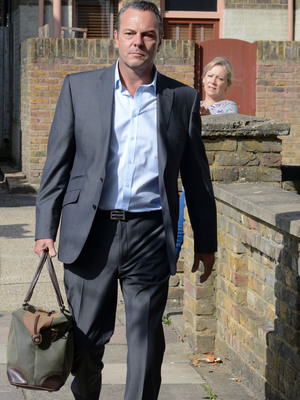 EastEnders, BBC1, 7.30pm
Wanting to play the sympathy card, David hauls himself out of bed and tells Carol he'll go and stay with friends. He's upset when his plan backfires and she tells him that sounds like a good idea!
He tries to butter up the grandchildren in a bid to get Carol to invite him to stay, but although Tiffany and Morgan are taken in, Liam and Whitney aren't interested in him at all.
However when he gets ready to go, he tells Liam he's doing a better job looking after the family than David ever could, and Carol overhears.
Feeling a moment of compassion for him, and noticing he's taken a family photograph with him, Carol runs after David and asks him to stay. What will Masood say?
Emmerdale, ITV, 7pm
As Charity busies herself trying to cover up Jimmy's accident with the police, the man himself has other things on his mind…
Dreading his release from hospital, Jimmy doesn't want to go home to Nicola. She's devastated and begs him to give her another chance, but he's not cooperative.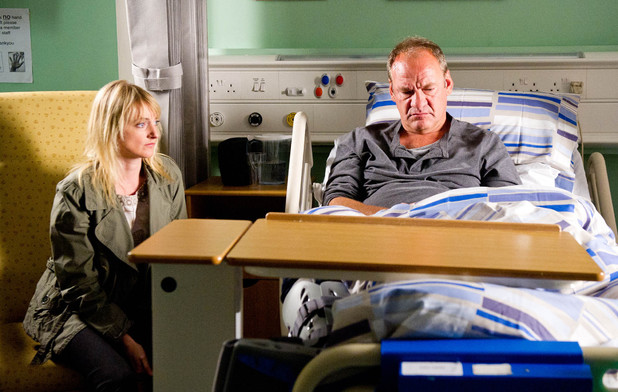 Nicola confides in Rodney her marriage may be over – is she right?
Hollyoaks, C4, 6.30pm
Doug brings Leah and Lucas to visit Ste in a bid to make him fight for his freedom, but despite being pleased to see his kids, it doesn't give Ste the kick he needs.
He heads to court and pleads guilty to killing his mum, but when faced with the judge he feels compelled to explain exactly why he helped Pauline to die.
Will his desperate plea make any difference? Or will Ste get sent down for murder?