EastEnders, Corrie, Emmerdale, Hollyoaks: we take a look at tonight's top soap stories…
EastEnders, BBC1, 8pm
David wakes up in a bad way after his beating and can't believe he only has a pound left to his name.
Masood is put out when he learns Carol's letting David stay with her until he recuperates, and despite her reassurances, it's clear when she takes David breakfast in bed she still has feelings for her ex.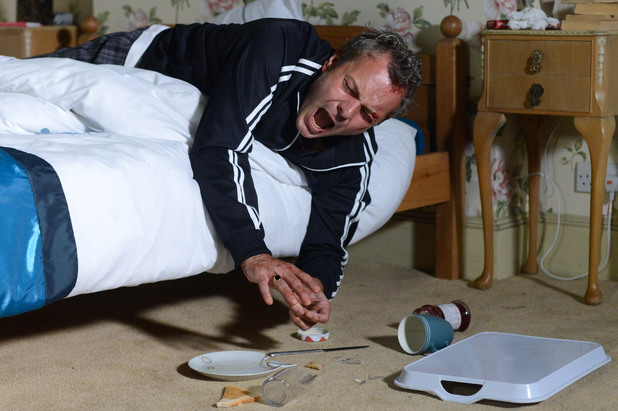 When Carol and Mas are having lunch later, David listens to their conversation where she promises Masood that David won't come between them, and in order to prove he can, David purposely drops his lunch tray and cuts his hand on the broken glass.
As Carol cleans him up, the old spark is definitely still there, and when Mas later confronts David, Mr Wicks tells his rival Carol has a habit of falling in love with him…
Coronation Street, ITV, 7.30pm & 8.30pm
Nick wakes up, but isn't talking just yet, making David even more fearful for when his brother does regain his speech.
As David tries to spend as much time as possible with his family before the truth is revealed and he's cast out for good, Nick eventually speaks and asks for David. Uh oh…
David is terrified as he heads to the hospital and nervously says hello to his brother. What does Nick remember?
Emmerdale, ITV, 7pm
As Val, Victoria and Kerry rally round to try and cheer Amy up, her mood shows no signs of brightening, and she eventually storms off.
Heading to seek solace at Andy's place, he comforts her and then tells her he needs to straighten out their relationship and be honest about how he feels.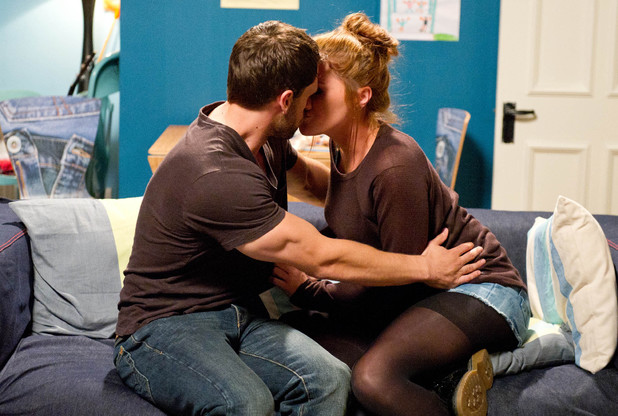 As he admits he likes her and moves in for a kiss, will this be enough to get Amy smiling again?
Hollyoaks, C4, 6.30pm
Patrick desperately tries to win Maxine back round, but she's torn up with guilt over sleeping with Dodger.
She spends the day trying to avoid her, but he manages to track her down and takes her to visit Kevin (remember him?!) at a university campus.
Kevin explains how Patrick helped him get into uni and get his life back on track. But will Max take Patrick back now? And is Kevin telling the whole truth?