New fast-paced comedy sketch show The Ginge, The Geordie and The Geek comes to BBC2 tonight.
The Ginge (Graeme Rooney), The Geordie (Paul Charlton) and The Geek (Kevin O'Loughlin) were discovered at the Edinburgh comedy festival, and have created an array of unique characters to entertain us.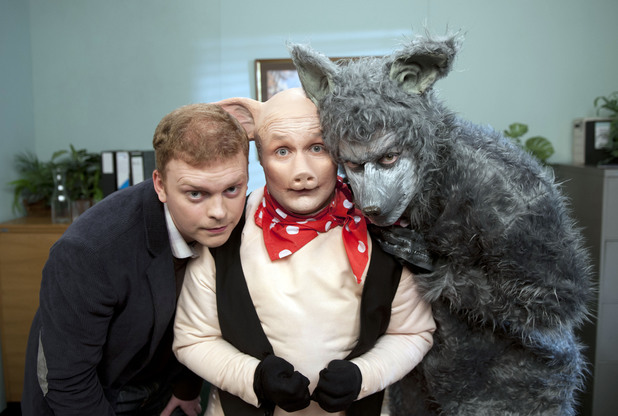 We love the criminal seagulls who'll do anything to get chips, the boys doing a dance audition, and the James Blunt sketch!
There's also the 1950s scientists trying to break the female code, a supposedly rehabilitated big bad wolf in therapy with one of the little pigs and Red Riding Hood, the crime busting nuns, and the scarecrow in love with a crow.
Prepare for a sideways approach to life and laughs aplenty in this fresh new show.
The Ginge, The Geordie and The Geek, BBC2, 7.30pm
> Full celebrity and entertainment headlines and pictures
> Amazing, heartbreaking and sometimes strange real life stories