EastEnders, Corrie, Emmerdale, Hollyoaks: we take a look at tonight's top soap stories…
EastEnders, BBC1, 8pm
David Wicks arrives with his new girlfriend Naomi in tow and tells Carol he's here to drop off some money for Bianca.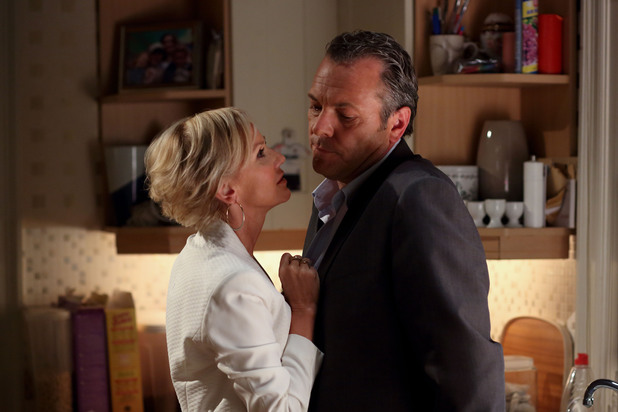 Carol lets him in, but it turns out he and Naomi are on the run from her husband, who they've stolen a case full of cash from. When Naomi gets annoyed with David's attitude towards her, he callously tells her he's just using her for the money.
As David goes off to tell Carol he still loves her, Naomi calls her hubby and tells them where she is. He soon arrives and beats David to a pulp before taking back all the money. Will Carol take him in?
Coronation Street, ITV, 7.30pm & 8.30pm
Having quit her job at Underworld, Michelle soon realises her lack of qualifications won't get her a job elsewhere and is forced to accept shifts at the pub from Stella.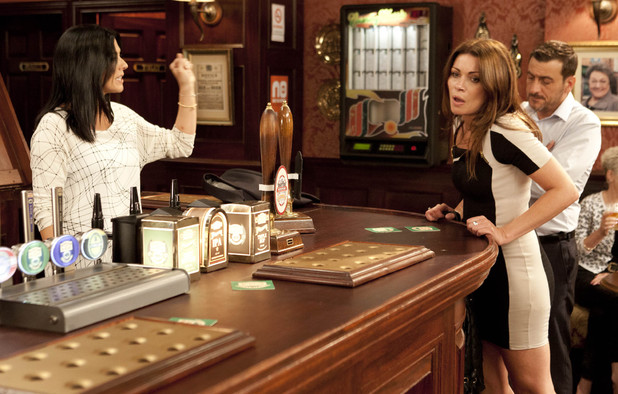 Carla returns home to hear of their dispute and, exasperated, heads to the pub to confront Michelle. The girls end up in an almighty row and Michelle point blank refuses to come back to the factory.
Meanwhile, Steve's trying to find a way to cheer his lady up and asks Stella if he can have a word about the sale of the pub…
Emmerdale, ITV, 7pm
Debbie is suspicious of how desperately Moira wants Cain to go away on holiday, and Mrs Barton's forced to explain she needs Cain out of the way so she can sell the farm.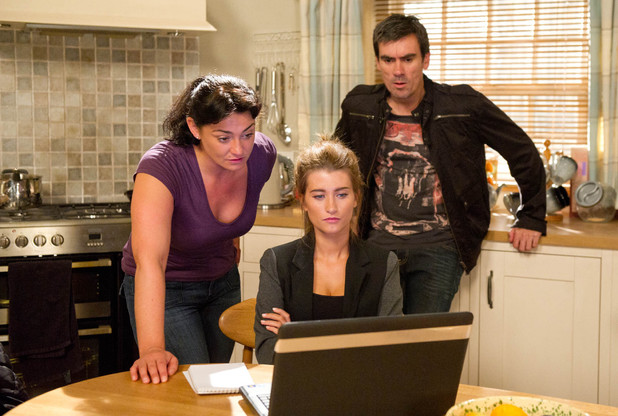 Deb agrees not to say anything and they team up to get him out of the way. Cain's bemused when they tell him he's going off on holiday tomorrow!
Unsure why he's being packed off to the Pembrokshire Coast, will Cain suss Moira's plan?
Hollyoaks, C4, 6.30pm
When Martha tells Maxine she has to move out, Max is left with nowhere to go.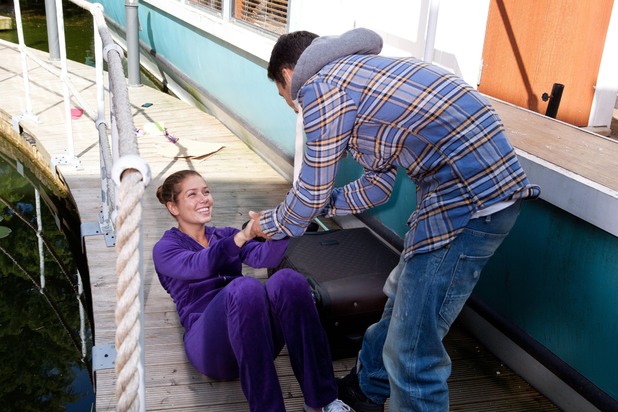 Her day gets worse when some tearaways knock her off her feet, but Dodger is her knight-in-shining armour and comes to her rescue.
Helping her up, he asks her for a drink – is she about to fall for Dodger's charms?