EastEnders, Emmerdale, Hollyoaks: we take a look at tonight's top soap stories…
EastEnders, BBC1, 7.30pm
Carol's romantic evening with Masood is ruined when the kids come home and it turns into a family dinner – but that disruption is nothing compared to the next surprise…
Once the kids are all in bed, Carol and Mas get back down to business and as things get amorous they declare their feelings for one another. Aw!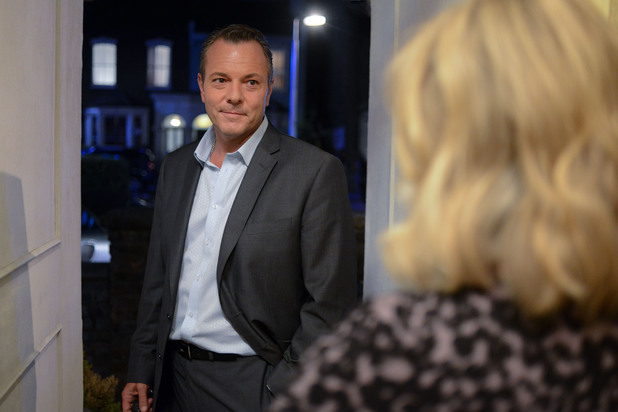 But then there's another interruption when the doorbell rings, and after trying to ignore it, Carol finally answers it to find David Wicks standing on the doorstep!
Emmerdale, ITV, 7pm & 8pm
Amy is desperate to make amends with Joanie after Pollard let slip who she really is, but Joanie's not interested in her heartfelt pleas.
Pollard arrives and suggests he have another chat with Joanie, who reluctantly lets him in.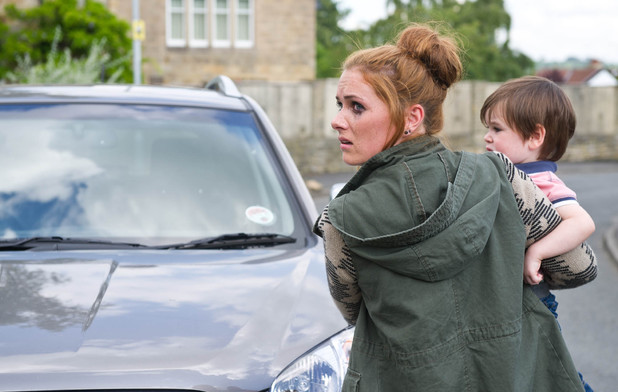 Just as it seems he's getting somewhere with persuading Joanie to allow Amy access to see Kyle, they realise the little lad is missing. Dashing outside they see that both Amy and the car have gone as well – has she kidnapped him?
Hollyoaks, C4, 6.30pm
Sinead and Maxine are locked in the office with the fire Freddie started in the Loft raging outside.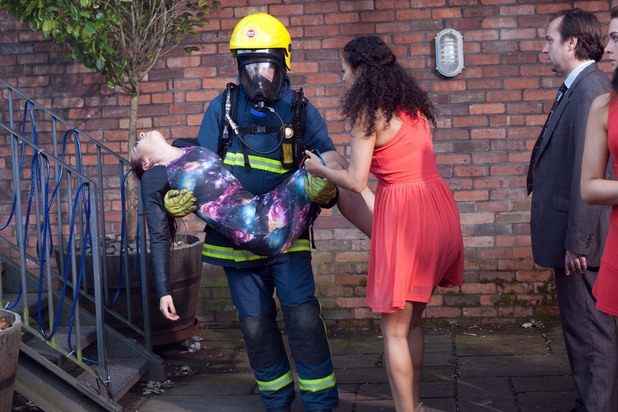 As Carmel and Dodger spot the fire and raise the alarm, Dodger runs in to save Maxine, but Sinead is still inside and has collapsed on the stairs.
Freddie is distraught when he realises his girlfriend is still inside and sobs by her side when the firemen carry her out. Has he killed Sinead?