Kimberley Wyatt has admitted that she isn't concerned with being famous, as she is more focused on being a good person and finding outlets for her creativity.
The
Got To Dance
judge considers herself a little different to other celebrities because she hasn't ever chased fame. Instead, she has pursued various ways to express herself and these are what have lead to her showbiz status.
Speaking to
Reveal
, Kimberly said: "I've only ever chased my creativity and found new outlets to express myself. So maybe that is what makes me different from a lot of people. I don't really care about being famous, I care about doing great things."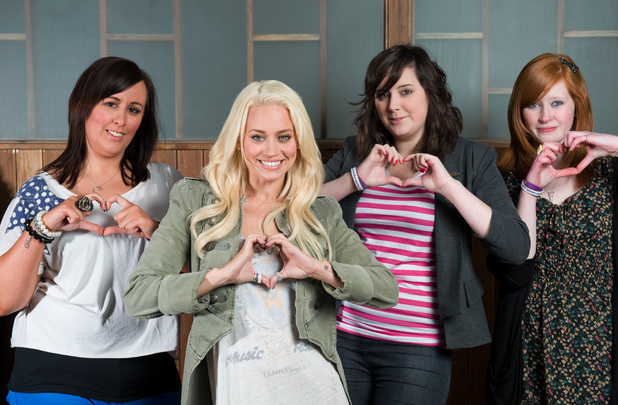 In the coming weeks, Kimberly is set to appear in TLC's new
Superfans and Superstars
series (launching on 24 September) , which follows the lives of some of the UK's most dedicated and obsessed celebrity devotees.
Since her days in the Pussycat Dolls, the 31-year-old has built up a legion of loyal supporters - something that she puts down to her unique approach to interacting with her fanbase on her blog.
"I've been working really hard to find ways to stay interactive with my fans," she explained. "It started with my blog called Beautiful Movements and I wrote a lot of poetry that would connect to my fans and I'd tell my story and in return hear their stories.
"When
Superfans and Superstars
was filmed I was very much in that place in my life, so it was a wonderful way to bring everybody together. Since then, I've taken my ideas on my blog and built my entire Beautiful Movements business - as a cosmetics company, as a management company, as a perfume range and a record label. My life has turned completely upside down since the show was filmed."
One superfan has been so inspired by Kimberly and her Beautiful Movements ethos that she even tattooed the popstar's face onto her back!
And while some people might find this level of devotion a little bizarre, Kimberly was flattered by the gesture.
She told
Reveal
: "A tattoo is permanent so it's a real decision to go for. I think what made me feel pretty chuffed about it was that Beautiful Movements was written on her back too and the way that Beautiful Movements has affected her life is pretty inspiring.
"To think the music I make, the dancing I do and the blogs I produce can help inspire people… I do hope it helps people to chase after their dreams and make the most of their life. When I got to know the person behind the tattoo, I realised she's not just a crazed fan, she's a human being that has made something of her life."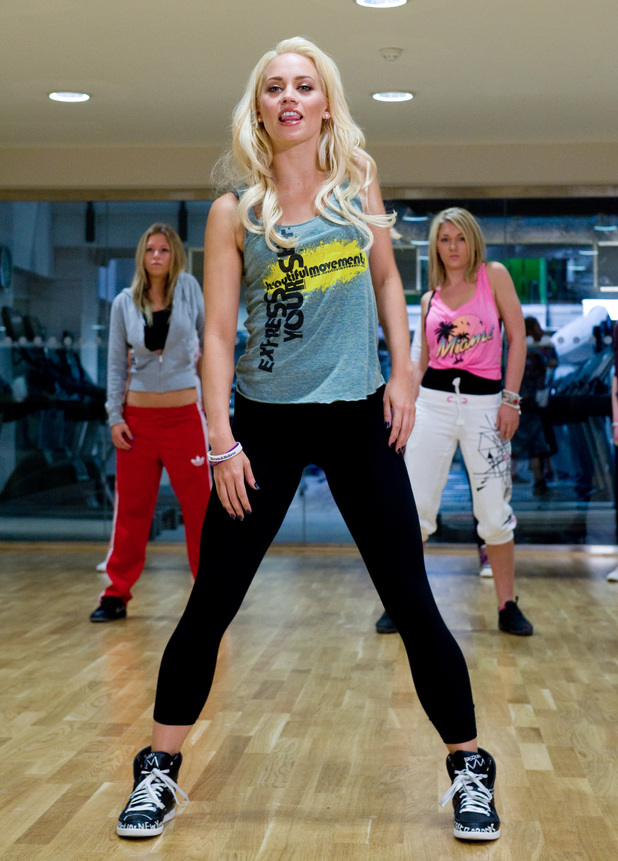 But even though Kimberly was touched by her fan's bodyart, she wouldn't ever consider dedicating any of her own tattoos to just one person.
"My tattoos are moments of my life where I've made really strong decisions," she said. "I have my mantra on my back saying 'May all beings in all the world be happy and peaceful' and that's been a real staple in making a big change in my life.
"My other tattoo, 'Love life', stands for a time when I decided to only choose what makes me happy in my own life and to be selfish enough to make those decisions.
"For me, it's not a certain person that has helped me come to this decision, it's been more of a journey through books, people and conversations. I don't put my everything into one person."
During her episode of
Superfans and Superstars
, Kimberly is seen giving back to her supporters by inviting them to a dance workshop where she is able to show them the ropes and let them in on her true passion.
Although she has now ventured into a number of different businesses and has had a successful music career, the Missouri native still considers herself a dancer before anything else.
She explained to
Reveal
: "I've been a dancer since I was 7 years old so I've been dancing for about 25 years of my life and becoming a Pussycat Doll really sent me on a journey of discovering myself - not only as a dancer, but as an artist.
"Since then I see my creative outlet through music. Dance is driven through music. There's a big part of me that is a businesswoman, but there's a major part of me that has always had this need to express myself and the way I do that is through dance and music. I just want to make amazing music that I feel proud of and share it with my fans.
"But I would consider myself first as a dancer. Singing was a natural evolution. Even when I got my first job on a cruise ship, I was hired as a singer-dancer."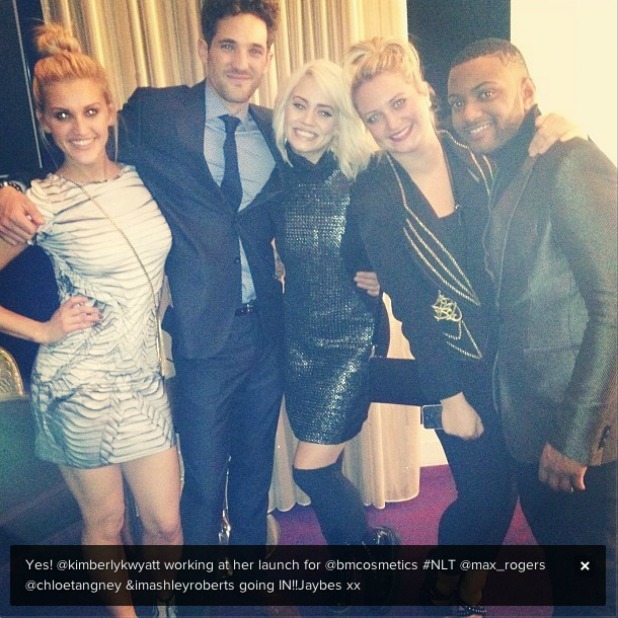 Given her expertise in professional dance and choreography, we couldn't resist asking Kimberly what she thinks of Miley Cyrus' recent stage antics - particularly her twerking at the MTV VMAs.
"I think every artist is a person and every person has to find what is true to them in their lives at that moment and for Miley Cyrus she is expressing where she is at and what she is feeling right now," she replied. "That's not for me to judge, it's for her to live in her artistry and make her own choices. I think her music is amazing."
Kimberly is now based in the UK, where she lives with fiancé Max Rogers.
Earlier this month,
the blonde beauty announced that Max had proposed
and although she has kept pretty quiet on how the male model got down on one knee, she did tell us that it was an "incredible" moment.
"Being engaged is incredible," she said. "I did know that I wanted to marry him when I first met him. It was personal feeling. You can't really explain that. His proposal was incredible."
Superstars and Superfans airs on TLC at 10pm on Tuesdays and will be repeated on Saturdays at 11pm.