James Corden and Mathew Baynton have co-written and star in new comedy-thriller The Wrong Mans.
Sam Pinkett, an office worker for Berkshire County Council, is walking down a snowy, desolate country road when he's the sole witness to a car crash. When he hears an abandoned mobile phone ringing at the side of the road, Sam answers it and it changes his life forever…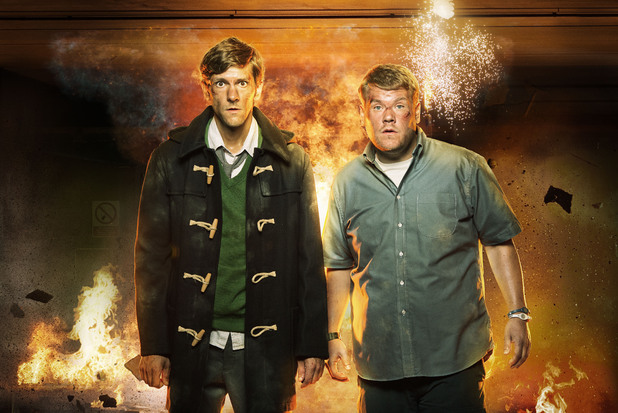 The caller tells him if he's not there by 5 o'clock, they will kill his wife. Clearly the call isn't meant for Sam, but when mail room boy Phil finds out, he's intent on them being the heroes of the day and saving whoever's wife it is!
As they find themselves dodging bullets and escaping explosions, they're not not just fighting for their lives, but for the whole town's too.
The Wrong Mans, BBC2, 9pm