EastEnders, Corrie, Emmerdale, Hollyoaks: we take a look at tonight's top soap stories…
EastEnders, BBC1, 8pm
Sharon's having a bad day, which starts off when she butts heads with Ronnie at the club.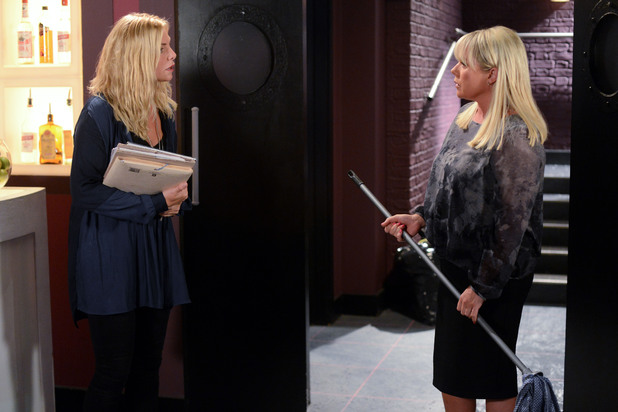 Shazza's not pleased with how R&R is being run and feels disrespected by Ron, but Ronnie gives her rival short-shrift. Even Phil isn't interested in Sharon's complaints, leaving her completely dissatisfied.
When she later goes to the school for a meeting with Ava about Dennis, and hears what a naughty boy he is, Sharon snaps and says there's no way little Denny would do such things. She storms out, but who will she turn to now?
Coronation Street, ITV, 7.30pm & 8.30pm
New mum Kylie is struggling with not knowing who the father of her baby is and confides in Gail.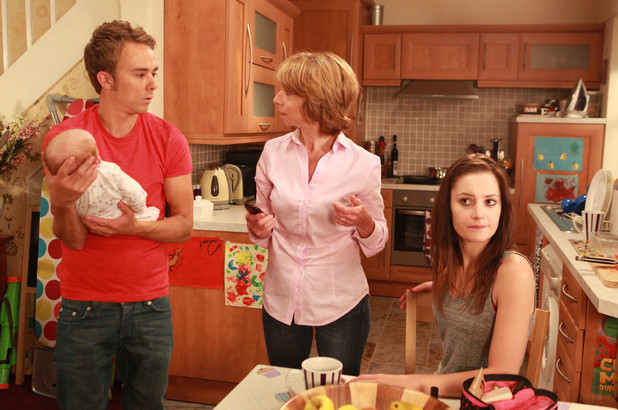 Gail urges her to keep quiet and go along with pretending it's David, who's making plans to get Lily christened and adopt Max as his own.
When the hospital ring to say Nick is regaining consciousness, both Kylie and David are sent into a panic, fearing it's the beginning of the end for their marriage…
Emmerdale, ITV, 7pm
Rhona's upset when she sees Paddy and Chas talking and realises her hubby has told his ex everything.
Paddy later returns home to find Rhona with pills in her hand, and although she insists she hasn't taken any, he's furious and washes them down the sink.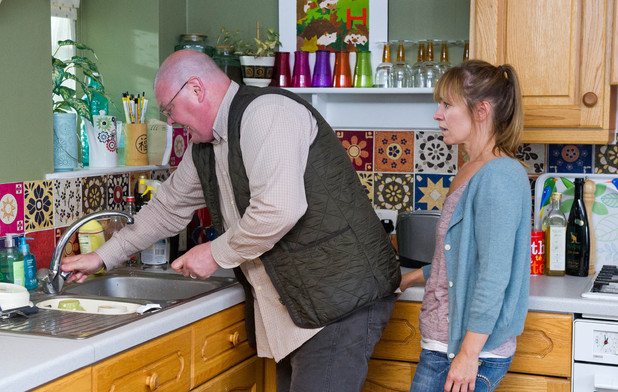 As he tells her how betrayed he feels, Rhona is wracked with guilt. Can they save their marriage?
Hollyoaks, C4, 6.30pm
After last week's drama, Frankie and Jack decide they need something to smile about and go ahead with their vow renewal.
But when it's revealed Frankie's only going to get a fine for knocking Lindsey down, a distraught Joe is disgusted the Osborne's are celebrating and storms round to the Dog.
He punches Darren in the face and it doesn't look like anyone will be able to stop Joe's rampage, until Sandy makes a shocking confession…