It's not exactly a cheery start as the new series of Downton Abbey begins.
It's six months on from that fateful day and the house is still in mourning for Matthew. Especially Mary, who can't seem to pick herself back up at all.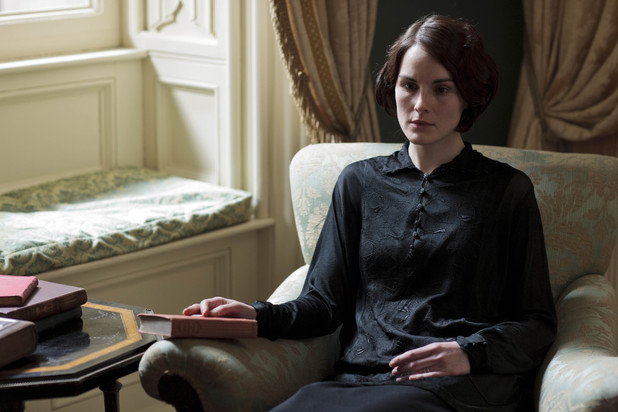 While Lord Grantham thinks the best thing to do is to leave her to herself, Branson decides it would be better if Mary were to get out and about and get involved in the running of the estate.
As the two men lock horns, Branson seeks the help of the only person likely to get through to the grieving widow…
Elsewhere, Edith's affair with the newspaper editor is getting steamy – they even share a public kiss! But will his proposal have her questioning their future?
Downstairs, Thomas hasn't taken well to the children's nanny and decides he's going to make her life miserable. But will fate intervene on his behalf?
Downton Abbey, ITV, 9pm