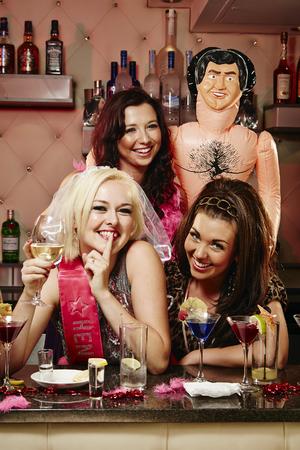 With hen parties bigger, wilder and more expensive than ever, they're now almost as important as the wedding itself, and we're about to see what goes on behind the scenes in Hens Behaving Badly.
From self-confessed control freaks who want to organise the whole thing themselves rather than let their bridemaids help, to women fighting and falling out of clubs, they all have one thing in common: going out with a bang!
We begin in Nottingham where wild child Emily's challenged with growing up and resisting temptation on her last night of freedom.
Meanwhile, controlling Charlene is battling to keep her hens on schedule and making them behave themselves on a weekend in Amsterdam.
What will happen when their husband's-to-be find out what went on and witness their blushing brides as they've never seen them before?
Hens Behaving Badly, C5, 10pm