EastEnders, Emmerdale, Hollyoaks: we take a look at tonight's top soap stories…
EastEnders, BBC1, 7.30pm
Lauren is pleased when she arrives at her counselling session and sees Jake again.
He tells her he's been going through a hard time and gives her his number so they can talk after the meeting.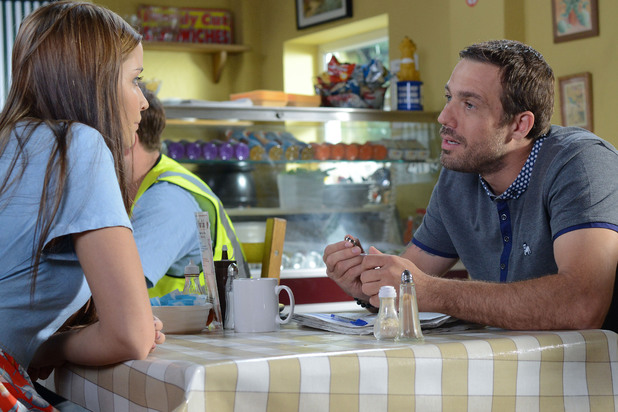 They get together in a cafe and he tells her his wife has left him over his drinking and he'd like to see Lauren again.
As she heads back to the Square she bumps into Joey – which man will she choose?
Emmerdale, ITV, 7pm
Desperately trying to get a confession out of Cameron, Debbie puts herself in terrible danger.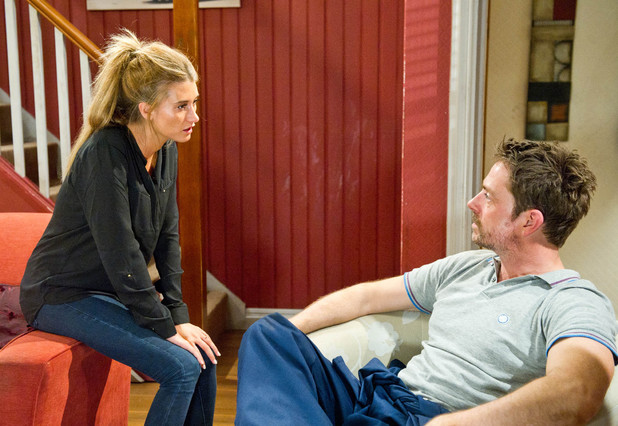 With Cameron refusing to open up, Debbie reveals she knows he killed Gennie, she heard it all on the dictaphone recording. Cam insists it's a fake, but Debbie pushes and pushes and eventually he cracks, confessing what he did.
Knowing the who are police listening in now have enough to arrest him, Debbie shouts for them to come and get him, revealing she's wired up.
But Cameron's too quick and bolts all the doors shut, taking Debbie hostage. Will he kill again?
Hollyoaks, C4, 6.30pm
Lindsey and Joe are utterly distraught as she's rushed to hospital after the crash.
Although she's okay, they find out they've lost their baby and are both devastated.
Frankie is upset to have caused the accident, but will she let her own fears get in the way of making amends?