Geordie Shore returns to our screens tonight for it's seventh series and it's already kicking off, as new girl Marnie Simpson manages to rub the girls up the wrong way by kissing co-star Scott Timlin.
Marnie - who is the younger cousin of original cast member Sophie Kasaei - is introduced to the house as a surprise addition in the first episode this evening (17 September), but the gang doesn't seem too pleased about her arrival.
"Yes I am intimidated, she is f**king gorgeous and I can't compete with that," Holly Hagan admits.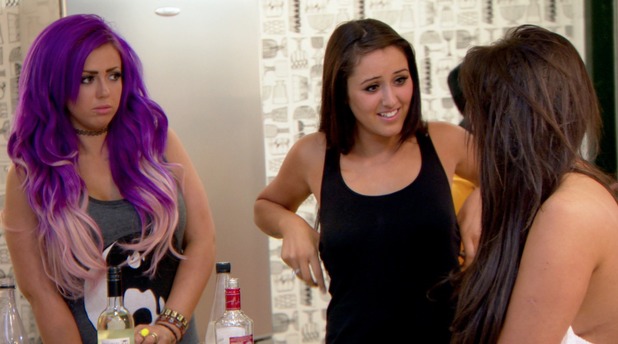 It soon becomes apparent that Marnie isn't on the show to make friends, as she only seems to have eyes for the guys - particularly Scott.
She reveals: "Don't get us wrong Gary is really good looking, but I'm looking at Scott and he's got these blue eyes and it's making us get a f**ny flutter already".
But Holly - who had has previously hooked up with Scott - isn't impressed and begins to get jealous of Marnie moving in on her friend with benefits.
"So Marnie's getting really close to Scott and I'm thinking 'Oh this is a bit awkward like, me and him used to flirt sometimes'...looks like he's got another girl now," she says. "If Scott sleeps with Marnie that would be like her having my sloppy seconds...and I wouldn't be having it back."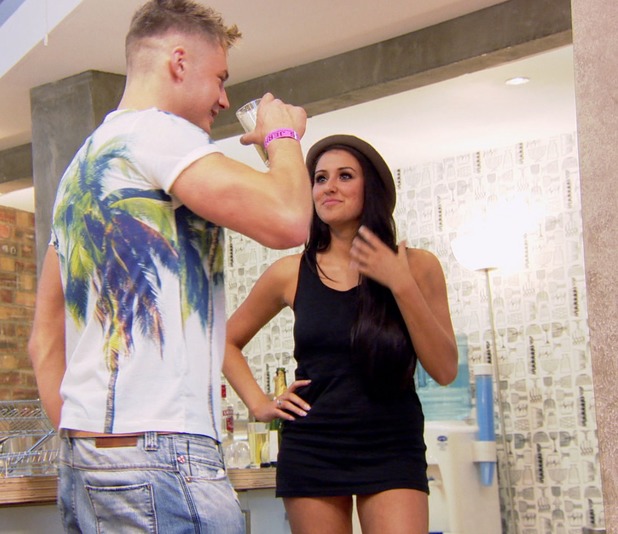 And although the other girls - including Vicky Pattison and Charlotte Crosby - have their reservations about Marnie's behaviour around Scott, she isn't fussed and gets straight in there!
Marnie tells viewers: "So I end up by getting in bed with Scott, we have a little kiss and a little cuddle...and I have to admit I like it. I don't really care what they think. I got what I wanted and now I'm going to bed happy."
Oh dear!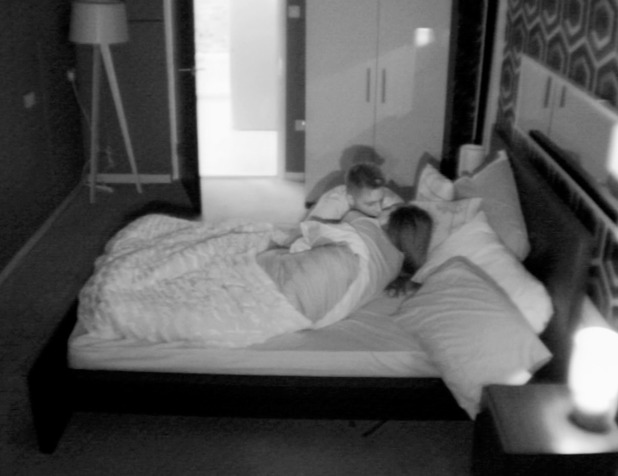 Meanwhile, Charlotte is no longer free and single and has returned to Newcastle with a boyfriend.
So how will she cope being in the house with on-off love interest Gaz Beadle? It sounds like it's going to be tricky for her to stay away - as always!
Gaz reveals: "Eventually I put myself to bed and out the corner of my eye, in comes Charlotte. She stops at the bottom of my bed, falls off, drops her pants..."
He then adds: "Not only did Charlotte just call me 'Mitch', she then just said 'It's okay Gary, you can have some...'. I'm not entirely sure what that means..."
But Charlotte insists that her actions were innocent: "Everybody knows me, I pull my pants down on the odd occasion, I was probably going to have a wee on the floor."
And while good friend Vicky is in the house, she's not going to let Charlotte slip up either.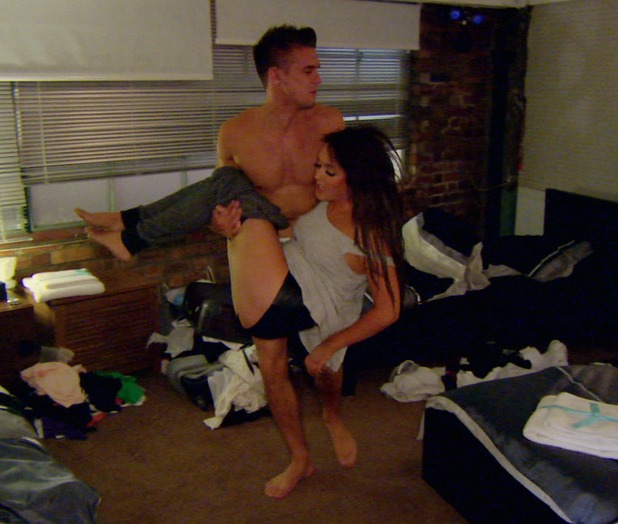 "Charlotte is so f**king pissed, she's obviously forgotten she has a boyfriend," Vicky says. "I've got to intervene, I've got to stop this. I don't want her to f**k things up with Mitch."
Also on the premiere episode of series 7, we will see the Geordie gang have a go at learning how to fly, which is apparently a skill that James Tindale wants to tick off his Bucket List.
We can only imagine all of the drama that is going to follow this week's episode. Get your popcorn ready!
Are you a fan of Geordie Shore? Let us know below, as the best comment each week wins £50!