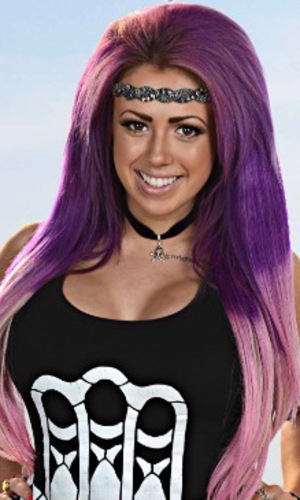 Geordie Shore's Holly Hagan has admitted that the addition of Marnie Simpson to the cast this series brought out a nasty side to her that she isn't looking forward to seeing on screen.
With the popular MTV show returning for its seventh series this month, it's hard to imagine that the Newcastle natives can top any of their previous antics or shock us any more than they already have done. But Holly begs to differ.
Speaking to
Reveal
, the bubbly reality star believes that the upcoming episodes might be some of their most explosive yet - and this is mainly down to Sophie Kasaei's cousin Marnie moving into the house and apparently trying it on will all of the guys, including Holly's 'housemate with benefits' Scott Timlin.
"The way that I've been this series is completely different to any other because I've never really had a reason to hate anyone or be nasty before, but this time Marnie gave me a reason," Holly explained. "I'm not looking forward to seeing that side of me to be honest, but if someone brings it out of you, you've just got to go for it haven't you?"
While we had Holly to ourselves, we decided to dig a bit deeper to find out where her feud with Marnie all began and what else is in store for
Geordie Shore
viewers this time around.
How has it been filming in Newcastle again after just getting back from Australia?
"It was crazy because we didn't have a lot of time between Australia and the filming of series seven. We had about three weeks. So we were all still very stressed when we went back in [to the house]. We weren't ready to go back in, which in turn made for a lot more drama."
Does this extra drama have anything to do with Marnie joining the cast?
"Yeah, of course. If a new girl is put into the mix - especially being Sophie's cousin - it's a very awkward situation for us and Sophie because if there are any issues there, we've got to handle them in a completely different way to how we would if she was a random person. Sophie is then stuck between family and friends. It was the perfect situation for TV really!"
How did you personally find Marnie?
"In the beginning it was obviously a massive shock. We had no idea [she was coming into the house], we were just so confused. From day one she was asking me about Scott, before she'd even had a chance to get to know me, and I was thinking 'Hang on a minute, should you not be wanting to get in with the girls before the boys?' So instantly that got my guard up and that continued throughout the series.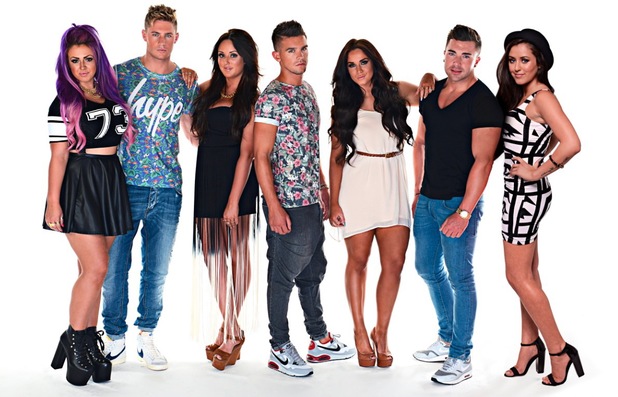 "One evening we were all having a girls night in and she asked the lads if she could go out with them instead. We were like 'Ok so you just want the boys attention'. Then everything came to blows. She says she gets along with girls really well but I can't see how that is possible."
Have you left it on good terms now that filming has ended?
"We've left it civil. I've got no reason to speak to her away from the house. I don't want to speak to her. She's been playing the victim on Twitter."
Was her interest in Scott the main reason you two didn't get along?
"At the end of the day, there's a thing called girl code and every girl knows that. So if you come into a house that already has a close-knit group of friends and you think 'Oh I've got my cousin so I can do whatever I want because they're not going to argue with me' there's bound to be conflict.
"I don't think she wanted to get to know us or be our friends, she just wanted the attention from the lads and for me, that's not cool. To come into the house and say 'So how are you and Scott? Because I like him' – you don't even go there. I got with Scott before, it doesn't matter if I like him, I've got with him so you should respect that. There's plenty of other lads in Newcastle.
"She did the same with Gary as well. I think she fancied Gary when she came in and then she decided that she fancied Scott. I'm sure she fancied James as well and would have tried it on with James if he didn't have a girlfriend, one hundred percent."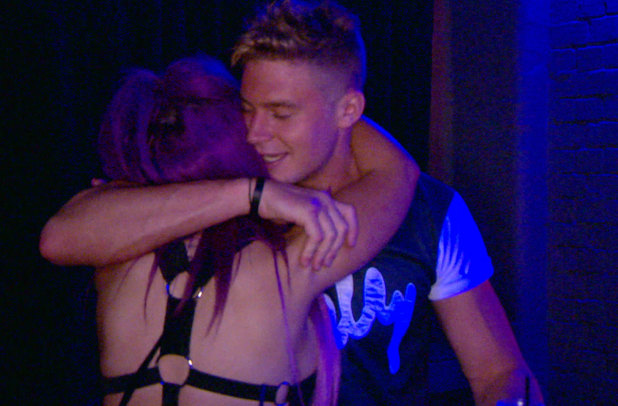 So what is the deal with you and Scott at the moment? Have you picked up from where you left off in Australia?
"Whether me and Scott would ever do anything again is completely out of the question now. He completely ruined that. We had the perfect friends with benefits situation. I didn't like him, he didn't like me and when we were drunk we would flirt and get together and that was that.
"With Marnie, she started to like him. They hadn't even had sex and she was causing so much drama. It was ridiculous, pathetic and weird. But Scott played her perfectly. I think she thought that she played him, but no.
"Me and Scott basically didn't talk in this series. It completely ruined our friendship. I am [gutted] because me and Scott had a good friendship, we got on."
It sounds like we're in for some of the most tense and argumentative episodes yet!
"Yeah, I don't know how we always manage to keep doing it, but we always manage to keep topping [what we've done in the previous series]!"
Geordie Shore returns on Tuesday 17 September at 10pm on MTV.
Are you looking forward to seeing Marnie on the show? Let us know below, as the best comment each week wins £50!