Lucy Porter is a comedy festival regular and has shared her wit on shows such as Never Mind The Buzzcocks, Mock The Week and Have I Got News For You.
Ahead of her performance at this year's Brighton Comedy Festival, we caught up with Lucy, 40, to find out about her career highs, disastrous shows, speed-dating experiences and how she blagged her way into a job as a medical secretary!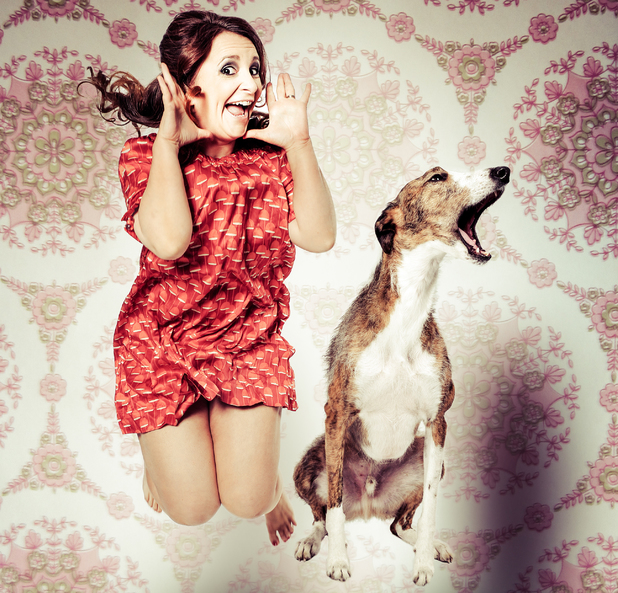 Do you test your material out on anyone?
My friends and family have long since got sick of me trying out material on them. If they get the whisp that I'm saying something that might end up in my show, they just tell me to shut up. They don't suffer it anymore!
How do your family and friends react when they're put in your acts?
Luckily my mum and dad never come to see me, which saves a lot of family rows and makes Christmas a lot more bearable! There was one time where a friend of mine told me something really embarrassing about an ex-boyfriend and I started telling it on stage. I forgot half way through to change the name, so started off saying Emily and then it was Marie...
What's your favourite out of all the things you do, stand-up, acting, or appearing on quiz-shows?
Stand-up, because I don't have to try too hard or think too much. It's a great thing if you're a bit lazy like I am. Anything else involves a certain amount of preparation and work, whereas standup is just getting up and talking.
When did you decide you wanted to make it in comedy?
I was going out with a stand-up comedian in my early 20s and was a bit starstruck by him. Once I'd been going out with him for a while, I realised stand-up comedians are just as normal and the same as anyone else. They're not superheroes or superhuman.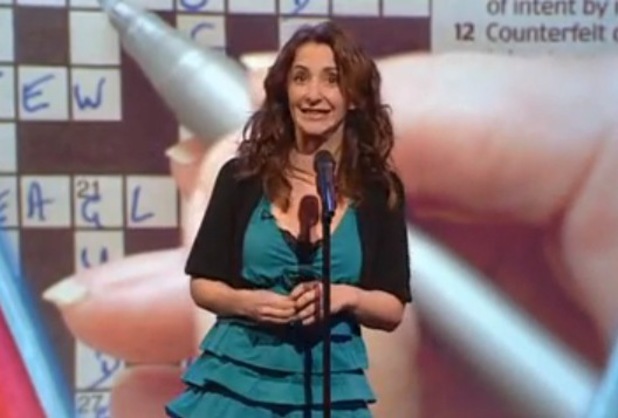 What jobs did you have before comedy?
I did some legal and medical secretarial work. My sister's a doctor and I used to test her for exams, so I made out that I had loads of experience being a medical secretary! In hindsight I look back now and think, "Oh my God, I could have killed someone by writing down the wrong thing!" But luckily I don't think that happened.
What's the best gig you've ever had?
I did a cooperate gig for the Food Travel Awards, which was brilliant. Not only was it a nice gig, the food was amazing. I got chatting to a load of chefs and I've managed to blag a couple of meals in really fancy restaurants so it's a bit of a result!
Did you have any bad shows in the early days?
It can still happen, no matter how experienced you get! I got booked for an Asian speed-dating night, which was an odd booking. It was pretty bad. None of us knew why I was there. Everybody just wanted to get on with speed-dating, but they had to listen to me banging on like, "I'm married with two kids." I was sort of rubbing their noses in it! I just did the bare contractual minimum and got off the stage.
Is that the worst one you've had?
Recently, yes. But in the early days you're doing gigs for six people and a dog in a pub and nobody really wants to see you there.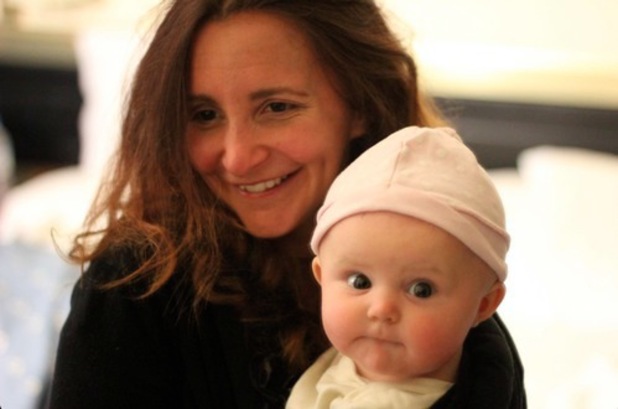 Your husband Justin Edwards has had success in the comedy industry. Who's funnier?
Well, around the house he makes up much funnier songs about wee and poo for the children, so they definitely think he's funnier.
When appearing on quiz shows, have you had to appear with any nightmare celebs?
Anne Robinson. I'd done a show with her before, and she was lovely and such a nice woman. Then I did the Weakest Link and she was in character. So I went up and was like, "Alright Anne, nice to see you again!" It was really awful. She was really harsh. I think she's probably a really nice woman but my God, if she's being mean to you, you know about it!
How do you psyche yourself up for a gig?
I might occasionally do a bit of yoga if I'm feeling particularly tired. That always looks ridiculous to other comedians, me doing the downward dog before I go on...
What are you looking forward to most about Brighton Comedy Festival?
Personally, I'm looking forward to staying with my friends and hanging out. All my friends seem to live in Brighton, it's like there's some itch that people migrate down the M23 the minute they spawn!
Brighton Comedy Festival runs from 4 - 20 October. For more information of shows, dates, venues and to book tickets, visit brightoncomedyfestival.com
By Rebecca King