EastEnders, Corrie, Emmerdale, Hollyoaks: we take a look at tonight's top soap stories…
EastEnders, BBC1, 8pm
While Lexi is at the child minders she falls ill, but unable to track down Billy or Lola, it's Ronnie who ends up looking after the baby.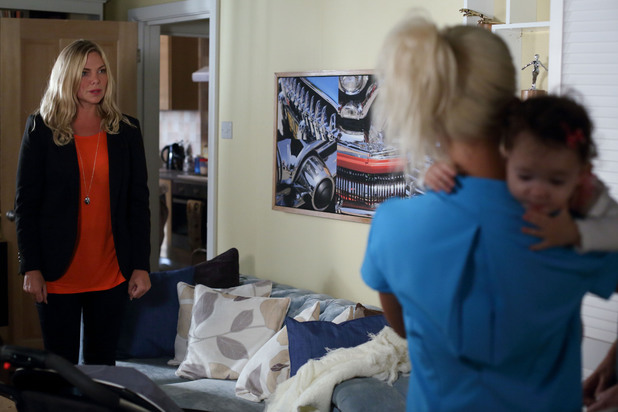 Ronnie's overwhelmed and fearful after her past experiences, but Lola and Billy are furious when they realise who has Lexi and rush home.
As they arrive, they hear Ronnie talking to Lexi and can tell she's frightened. Lola eventually realises Ron meant no harm and genuinely cares for Lexi, and tells her they're all family now.
Coronation Street, ITV, 7.30pm & 8.30pm
Stella is struggling to pull herself together after Karl's treachery was revealed and blames herself for what he did.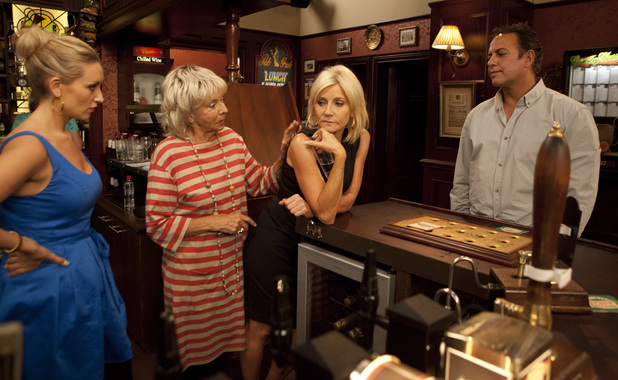 The police have questions, wanting to know if she knew anything about what Karl had done, and the local gossips are in overdrive too.
Believing she deserves everything she gets and seeking comfort in the bottom of a bottle, Jason and Dev are steadfast in their opinion Stella is not to blame. As they rally round her, can anyone pull her out of her despression?
Emmerdale, ITV, 7pm
Debbie is stunned when Cameron proposes to her, knowing she has to keep up the façade in order to catch him out.
Putting on a front and accepting, she's later bowled over by the enormity of what she's undertaking as the police install the equipment in her house.
Desperately trying to encourage Cameron to confess for the cameras, will he suss something's up?
Hollyoaks, C4, 6.30pm
Realising she knows too much, Will makes the decision to murder his mum.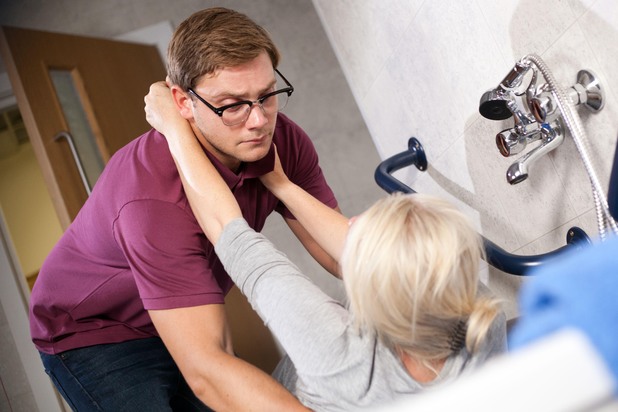 He drugs Ash, so that she falls asleep and can be his alibi, and heads to the hospital to visit Anna.
Once there, Will's cold and calm as he tells his mum she has to die, carries her to the bath and drowns her under the water. Will he get caught?