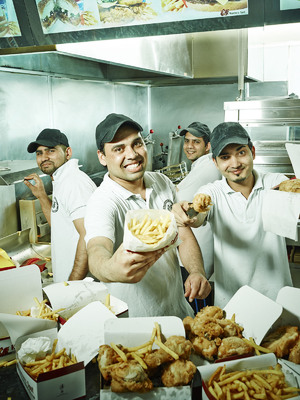 After the success of the one-off documentary, the cameras have returned to The Fried Chicken Shop for a full series.
Roosters Spot in Clapham is one of the busiest chicken shops in the country and over the course of three days the show captured every hour of business and every customer who walked through the door.
From colourful regulars, to drunk students needing something to soak up the alcohol after a night out, to workers wanting a quick takeaway, Roosters Spot caters for everyone.
There's deep and meaningful conversations, hook-ups, dates and lots of general chit-chat. Roosters Spot is the place to be and we're able to be there without even leaving our sofas.
The Fried Chicken Shop, C4, 9pm