Ashley Taylor Dawson may only be on day three of Strictly Come Dancing rehearsals, but professional dancer Ola Jordan already thinks he's ready for the live shows!
Ola, who is partnered with
Hollyoaks
star Ashley in the new series of
Strictly
, posted this teaser pic of him on Twitter earlier today - and he looks SO glam!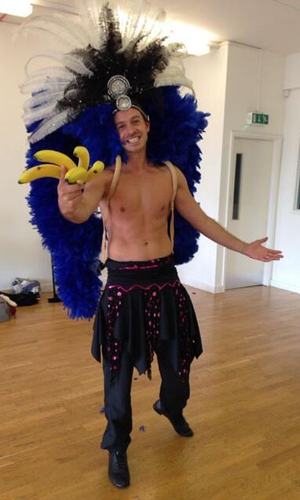 We know the female dancers will be embracing the glitz, sequins and feathers, and so will Ashley by the looks of things.
The 31-year-old actor was joking around in the dance studio while rocking vibrant blue-feathered headgear. Ola said: "Day 3 of Strictly training and I think he is ready!!! @ashoztd."
In a follow-up photo posted by Ashley, the actor whipped off his shirt to show off his bare chest...while holding a bunch of bananas!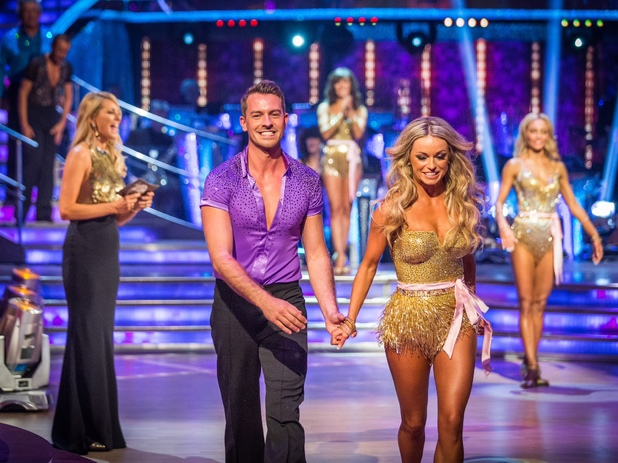 Sending the snap to professional dancer and Ola's husband James Jordan, Ashley joked: "@The_JamesJordan anything u can do I can do better! #apartfromdance #uaintgots***onme #onlyhadbananas."
Ashley and Ola kicked off their gruelling rehearsals on Tuesday (10 September) and it looks like he underestimated just how hard it would be.
At the time, he said: "Just got in from my first rehearsals with @The_OlaJordan thoroughly enjoyed it... But sadly reality struck me like a slap in the face! HELP!"
Strictly Come Dancing
will return on Friday 27 September.
Check out the full
Strictly Come Dancing
line-up in the gallery below:
Copyright: BBC Ray Burmiston