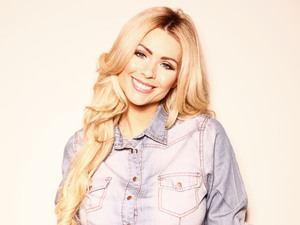 Nicola McLean blogs Celebrity Big Brother exclusively for Reveal.
I spent my whole day excited about the penultimate
Celebrity Big Brother
eviction, so when 9 o'clock came, I could barely sit still!
Emma Willis opened the show and was looking stunning as always. She just never seems to get it wrong and is so flawless. The show opened with Abz giving Louie a glittery skull belt. Who knew Abz was so camp?! More importantly, however, he is so kind and caring and it definitely shows.
Blonde Ambition - aka Lauren and Courtney - bathing together was so cute too. I am so glad Lauren has found a true friend in Courtney. It must be so hard to have no friends on the outside world and then go into a house for three weeks with 12 strangers, so I take my hat off to Lauren.
Vicky seems quite alone in the house at the moment and I do feel for her. She seems like a very sociable 'out there' woman, so she is obviously finding it hard. Carol really doesn't like Vicky anymore after she got drunk and had that argument with Charlotte earlier this week. Carol said she feels like she doesn't know Vicky anymore, which isn't a shock, as Carol seems to have hated everyone in the house at one point or another.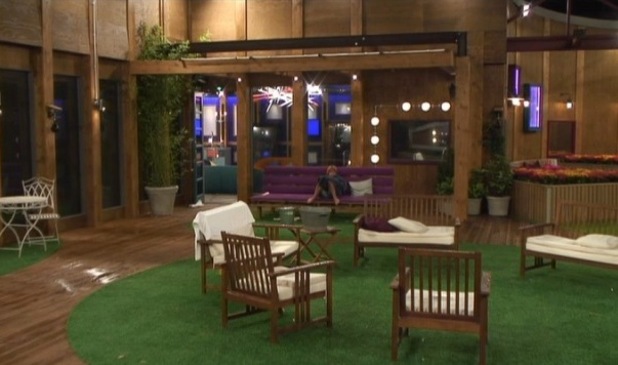 Vicky made me laugh when Carol screamed in the kitchen - she said she must have dropped a bottle of wine as she wouldn't scream unless something like that had happened! It's very true. Carol is now calling Vicky 'The Venomous V'. Two strong women who dislike each other is dangerous in
CBB
. It will be interesting to see how the next few days go. Carol and Vicky had an argument over the wine and that is not a good move, as Carol loves her wine. Vicky is a brave woman to take on Carol's red wine!
Louie tried to be the peacemaker, but Carol was having none of it and started mimicking Vicky and being, I think, nasty. Even though Carol can be a bitch, she does kind of say it to people's faces. I did think it was a bit much though when Carol was drunk in the bedroom and started saying things about Vicky. I don't actually think she knew what she was talking about though, as it made no sense.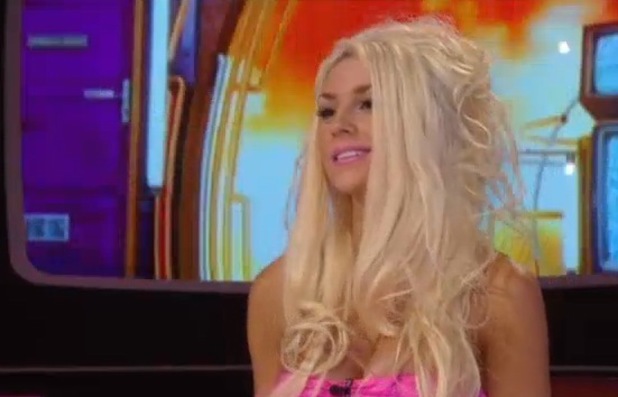 So back to the eviction and Courtney was the first to go. I didn't know who would be leaving, as it's a vote to save. You can never predict what is going to happen. Courtney seemed to be shocked but happy to leave. I loved her as a housemate. Her hubby Doug was clutching a massive bunch of balloons as he waited for her, which was very sweet. It probably reassured Courtney about their relationship. I love the way she was screaming and saying 'Yay' over and over again about leaving.
It was very sweet when she was then talking about Lauren in her exit interview, as she said she genuinely accepts her for who she is. I love unlikely friendships and this has been my fave one to come out of
CBB
for a few years. When
Emma asked her about Mario she said she was not interested in him
. In her defence, what I will say is that it's very boring in there so a bit of flirting is going to happen.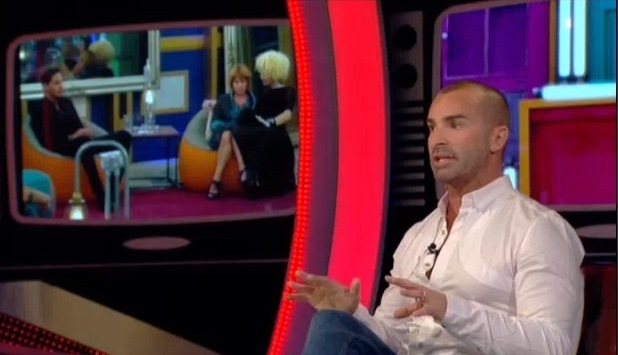 Next to leave was Louie and this was a bit of a shocker to me. Louie had been safe three times, but like I said earlier, it is so hard when it's a vote to save. Louie was right when he said it was a mental task and not a physical one. I have to say, I thought
CBB
would be a breeze after doing
I'm A Celebrity...Get Me Out Of Here!
, but it is mentally draining. Although I admit that Louie did annoy me at times, he was a good housemate and he was very honest in the fact that this was a job and they aren't all going to be best friends when they leave. Also, I think he got the fact that it is a game too.
I am so sad it's the final tomorrow, but my prediction to win is Mario. I really like him and he has totally changed my opinion. I think he is a really nice guy and I love the way he looks after all the girls when they are drunk. Plus, he's easy on the eye!
Do you agree with Nicola? Tell us below, as the best comment from across the website each week wins £50!