Abbey Clancy had two very special visitors during her Strictly Come Dancing rehearsal today: husband Peter Crouch and daughter Sophia!
The model tackled her second day of training with partner Aljaz Skorjanec on Wednesday (11 September), but got a break from the grueling session when football Peter and two-year-old Sophia popped in for a surprise visit.
Aljaz posted a picture of the quartet to his official Twitter account, writing: "Second day DONE! Lovely time with ‪@OfficialClancy and a little visit from Peter Crouch and Sophia!!"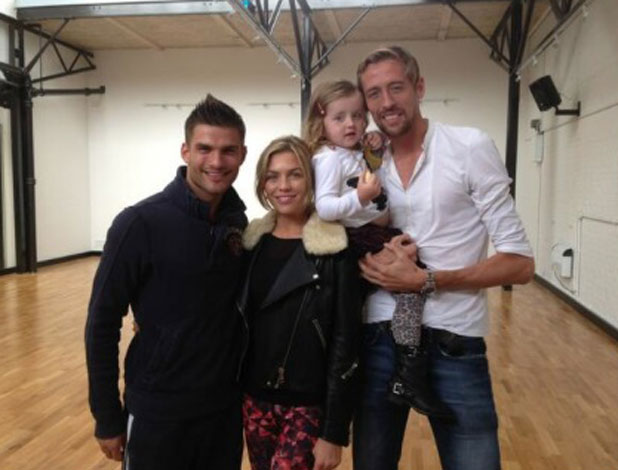 For someone who'd just finished a day of dancing Abbey certainly looked rather fabulous, didn't she?!
The mother-of-one was wearing patterned trousers and a plain black top, teamed with a black leather jacket with sheepskin-style collar. We presume she wasn't dancing in that though!
Despite previously admitting to being a bad dancer, it appears Abbey is loving being part of the show so far.
She tweeted on 10 September: "Had such an amazing first day with the wonderful ‪@AljazSkorjanec bring on tomorrow ‪#Ateam."
Aljaz is one of five new professional dancers for 2013. He's from Slovenia and is a 19-time champion in Ballroom and Latin. He started dancing at the age of five and has been representing his country on the dancefloor for more than a decade.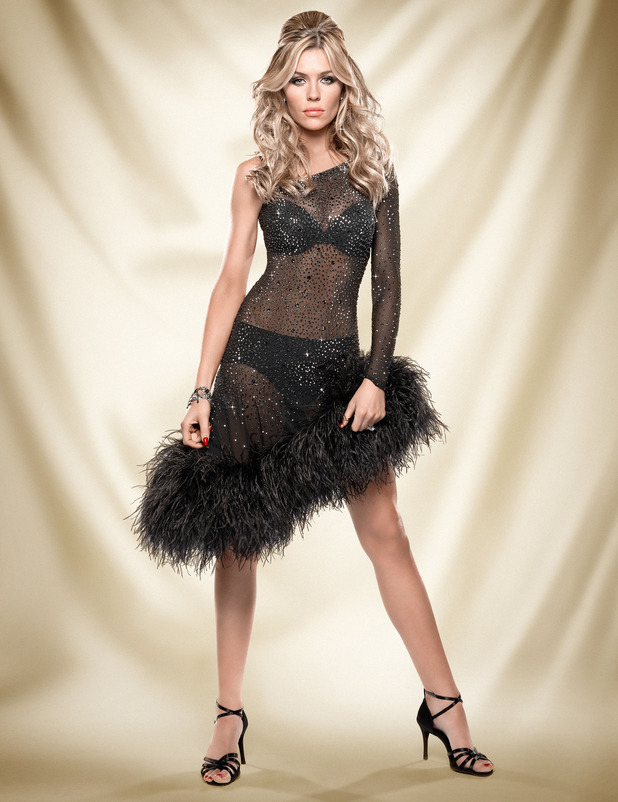 Abbey, 27, discovered she was teamed with Aljaz
during Saturday night's first live show for 2013.
Ahead of the show, she said: "I'd like someone who's an amazing dancer who can disguise how bad I'll be. Someone who can whisk me round the dance floor, keep me safe, and a good teacher.
"Personality is a major part, I think if you get on well with your coach you'll grow better as a dancer. I always work better if I get praise than if someone shouts at me, because I tend to shut down. I need encouragement, not to be shouted at."
Meanwhile, while Peter attended the
Strictly
rehearsal today, as far as Abbey's concerned, he'll only ever be near the
SCD
studios as a guest!
When
asked recently if she'd let Peter be a contestant,
she joked: "I'm not sure I'd allow that though. The girls are too hot!"
Check out the full
SCD
lineup below!
Copyright: Rex Features David Fisher