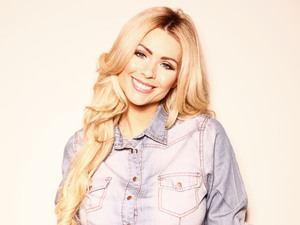 Nicola McLean blogs Celebrity Big Brother exclusively for Reveal.
It's getting closer to the final now and after the goings on between Charlotte and Vicky on Monday's episode, I couldn't wait to see the mood of the house last night.
Lauren woke up and wanted to set the record straight, telling Vicky that she hadn't seen her mum while in the house. I still don't understand why she didn't interrupt the argument the night before to share this, but for some reason she decided that she would be the one to tell Charlotte the next day. Charlotte woke up clearly feeling the same, saying in the Diary Room that she wants to leave the house. I really understand and feel so sorry for her - when you have a huge argument in that house you do feel so alone.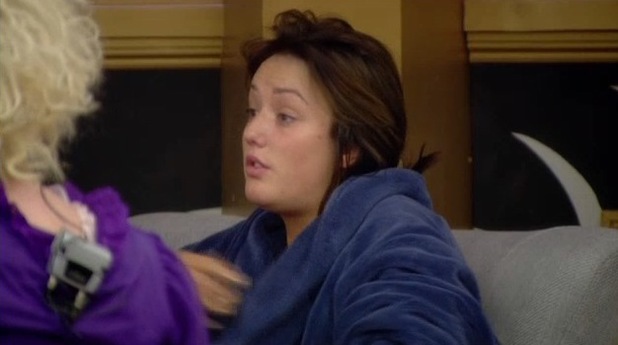 Louie has become a real voice of reason. He speaks so much sense, which I have to say I'm really shocked about. He was on hand again last night to give Charlotte advice. He told her she made the choice to enter the house and that she should see it through to the very end. I totally agree with this, but I to be honest I don't think Charlotte is a 'walker' anyway. Lauren approached Charlotte to try and clear the air, clarifying that she hadn't seen her mum but had heard she was there for the eviction and that she was fine. Charlotte said it was still a message from the outside world and insisted it shouldn't be allowed. I totally agree.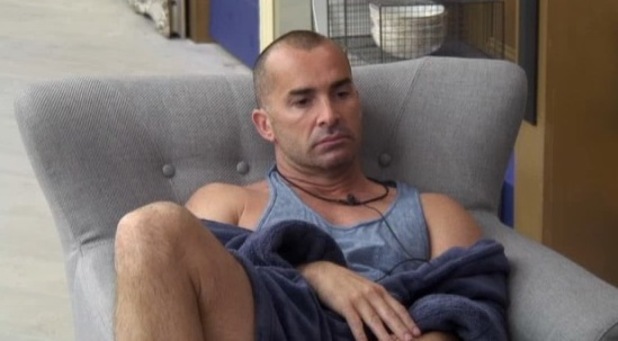 Carol and Mario have now turned on Vicky and have said they will be fuming if she stays on Wednesday (tonight). It's such a shame they didn't say it to her face when she was being so nasty to Charlotte. Louie, Carol and Mario then sat in the garden and discussed how nasty Vicky is. They had the perfect opportunity to tell her, as she walked in on their conversation, but instead they pretended they were talking about something else and then had a whole fake conversation. It left me screaming at the TV: "Just tell her!"
I feel like the house has gone a bit sombre and while everybody loves a good bitch, it's
Celebrity Big Brother
and they should be having fun too.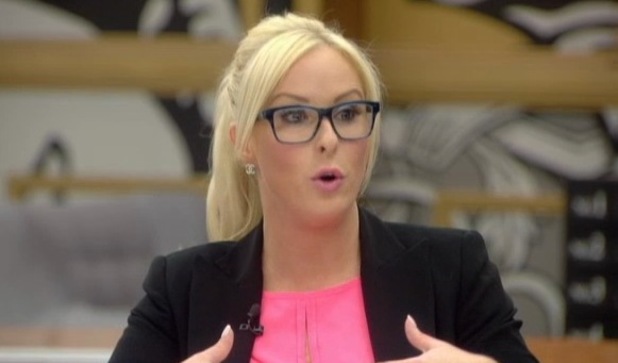 Last night's task was a panel show aptly named 'Bitch Fest'. The fabulous Rylan Clark was the host and the three panelists were Carol and ex housemates Sophie and Danielle. This was uncomfortable and quite boring to watch. After being the first evictee, I think Danielle clearly felt she needed to change and be damn right nasty and rude to get airtime. She questioned Courtney about flirting and said that when she was "slut-dropping" on Mario her "husband's face fell off". Louie jumped straight to Courtney's defence, saying that no flirting had gone on with anyone. I wonder if he would agree with that when he watches the footage of Courtney and Mario back?
Rylan then asked the group: "Do celebrities need a talent?" Carol said, "I wish I did" while Charlotte cried and said, "I don't have a talent". Mario - as cool as ever - said, "my talent is being myself and people like watching that".... The funniest bit about the whole task was Louie being honest and putting the very rude Danielle in her place stating: "I will still be working while you will be doing f*** all!"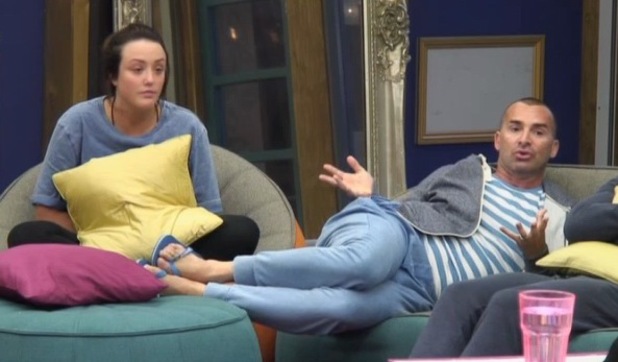 Finally, Charlotte and Vicky seemed to settle their differences but it's going to be very interesting to see who goes tonight!!!
Nicola x
Do you agree with Nicola's views? Tell us below, as the best comment from across the website each week wins £50!