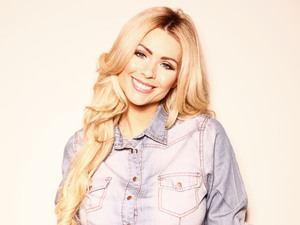 Nicola McLean blogs Celebrity Big Brother exclusively for Reveal.
After a busy day with my youngest Striker's induction at nursery and my husband returning from a business trip from Vegas, I got into bed with a very jet-lagged husband to watch
CBB
.
Courtney woke up with a hangover again, cradling her head and complaining of a headache, saying she couldn't remember going to bed. This is becoming a regular occurrence for her as she's clearly enjoying her freedom in the
CBB
house, but more of that later…
Carol walked out in the garden looking like death warmed up to an unsympethic duo of Louie and Mario. Louie seemed eager to inform Carol if she wasn't so drunk the night before she wouldn't have been talking to Courtney, as he thinks "she bores the tits off" Carol. When are people going to learn you need to talk to people on your level? If you are drunk you need to talk to someone who is drunk, and if you are sober you want to talk to another sober person. I did chuckle at Mario taking the micky and telling Carol that
Big Brother
had organised an Alcoholics Anonymous meeting in an hour for her. Not sure Carol found this funny and on a hangover I am not sure I would have either.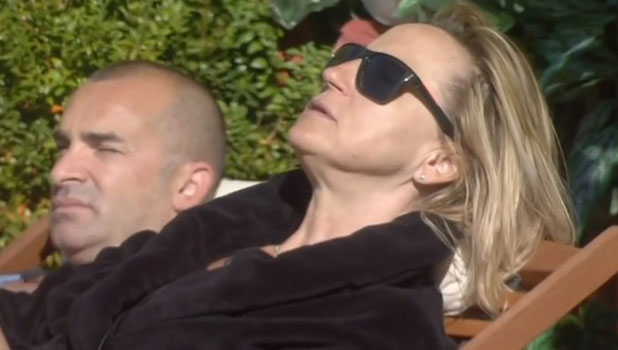 I am really enjoying seeing Mario and Abz grow closer, I just wish this had happened earlier as they are both such nice boys. It was endearing hearing Mario say he is gutted he doesn't have a special someone on the outside and Abz was giving him very sweet advice #boyztalk. I am sure Mario has never been short of female attention so will have lots of options to find that someone when he leaves the house.
For today's task,
Big Brother
wanted housemates to bond, so they decided they would be separated into pairs and be tied together back-to-back for the duration of the task. Abz and Charlotte, Mario and Courtney (shock), Carol and Lauren and Vicky and Louie were all paired up. I thought it was hilarious listening to Vicky joining Louie in the toilet - he said he shakes his privates after weeing and then he also dabs. The awkward moment you reveal too much about yourself in
CBB
…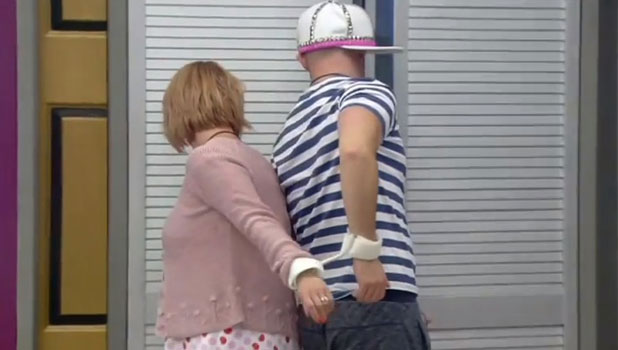 I thought Carol was going to lose the plot whilst trying to make a cup of tea with Lauren tied to her arms, but Lauren always seems to remain so calm.
It's hard for me to write this as I have always been a huge supporter of Courtney, but the way she and Mario were caressing each other's hands was uncomfortable to say the least. I have to say, I felt really sorry for her husband and she doesn't even have the excuse that she was drunk, which she seems to be using a lot lately. Later on, we saw Courtney laying next to Mario on the bed whilst seductively licking her own fingers saying, "I wonder what my husband will think of all this." Mario tried to reassure her by saying she is 19 and that's the way 19-year-old girls act, but this is clearly playing on her mind as she had earlier asked Carol if she is bringing her man to the wrap party. Carol jokingly said, "Yes, if he is still around" to which Courtney replied, "Well, after the way I have been acting drunk…"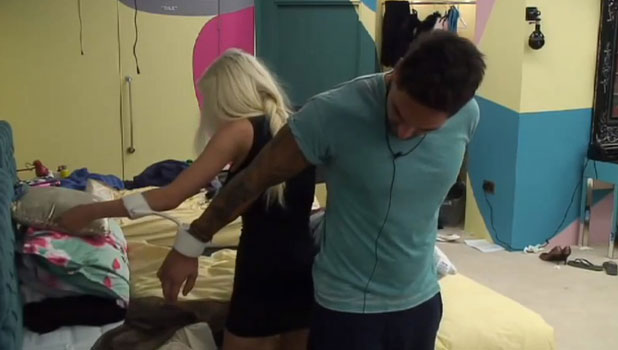 Next up, it was that dreaded time in
CBB
when housemates have to nominate. To mix it up, Big Brother decided that the pairs of housemates who were tied together had to unanimously pick two housemates for the public vote.
First up in the diary room was Louie and Vicky who picked Courtney and were still going on about the fact she didn't seem that happy to see her husband. I mean PLEASE this seems like last century. They then went on to pick Carol because Vicky said she seems to know everything. It's funny, because later in this episode I think Vicky assumed that role.
Next to nominate was Carol and Lauren. I enjoyed watching them conversing about who to put up. First choice was Louie because they think he is too moody. Lauren said he has extreme highs but when he is low he is flat to the floor. The next person in the firing line was Mario. I am a bit shocked that Carol did this but I think she took offence to him joking about AA meetings.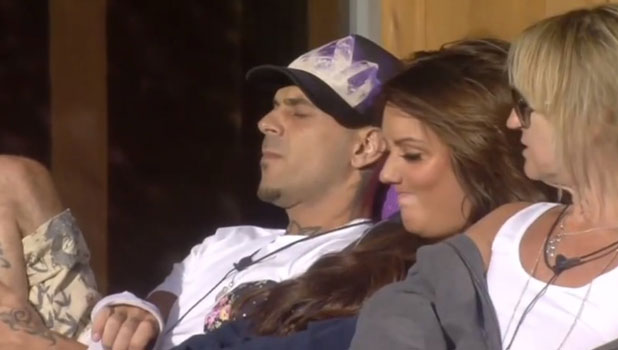 The third pair to put two people up were Charlotte and Abz. Courtney was the first unlucky housemate to face the chop with Charlotte complaining she has two sides to her. Second, they chose Carol and I am so shocked that Charlotte allowed this.
The last pair to reveal their nominations were Courtney and Mario. They chose Vicky as they think she is obnoxious, and Carol because they said she snores and bitches when she is drunk. I think all the
Loose Women
seem to have something in common other than appearing on ITV most lunchtimes.
So, facing eviction this week will be Courtney, Vicky, Carol, Louie and Mario. The housemates were told about the nominations and Lauren nearly had an orgasm about being told she is in the final.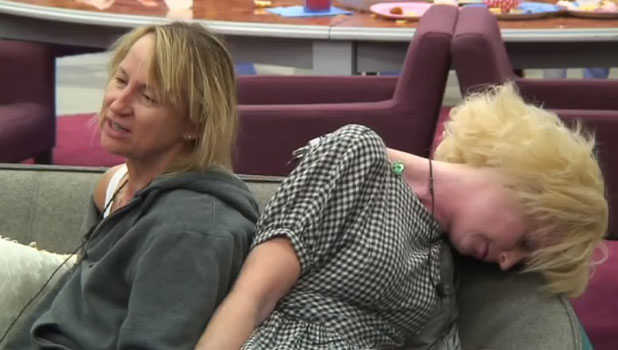 The final part of tonight was for the bonded pairs to pick between two housemates' letters from home, with the one they didn't pick being shredded. In my series of
CBB
we had the shredding task also and this is probably my most famous moment in the house. I found it very easy to shred other housemates letters as I really wanted my own #sorrynotsorry. Letters from home are so important and it was lovely to see even our toughest housemates getting emotional when having their letter read to them.
Housemates believe that Lauren has seen her mum since being in house. (On
BBBOTS
, Emma Willis said this never happened). Charlotte and Louie, two of the housemates who didn't get their letters, think they are the only two people who have not had any contact with their loved ones since being in there, so they were not happy to hear that Lauren allegedly had seen her mum. Louie spoke such sense and put across a very fair argument, but Vicky just didn't get it and spoke over him and Charlotte. Vicky seemed aggressive, obnoxious and intoxicated. Charlotte was getting more and more frustrated at not being able to get a word in edgeways as Vicky ranted on.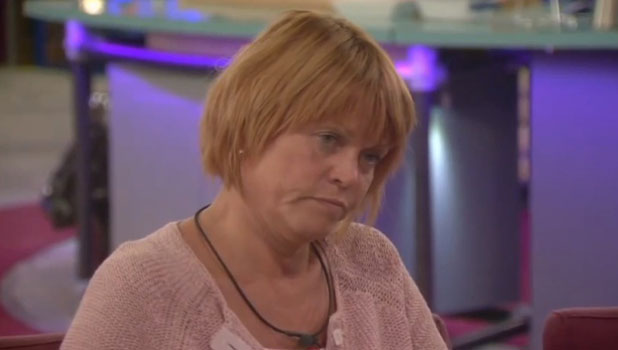 I am so shocked Carol didn't get involved. In fact, I am so shocked no one got involved. This happened with me during my argument with Denise Welch. People just don't have the balls to stick up for others in there. This is clearly where I go wrong as I would never sit back and let someone speak to another person like that, let alone a so-called friend of yours who is upset. Vicky stuck up for Lauren and said Lauren was fragile and can't handle being in there, so it was right she allegedly saw her mum. When Charlotte finally could have her say, she said, "If Lauren wasn't able to play the game like everyone else she shouldn't be in the house in the first place."
Vicky carried on arguing with Charlotte, which made her very upset. I think Vicky was rude and clearly wanted an argument with Charlotte and it seems to me has been harbouring ill feelings towards her which became apparent when she said about her wetting the bed, how many people she has apparently slept with and even called her a fat sl*g. Charlotte did lose it but I understand why as Vicky wasn't listening to her. I really wanted to give Charlotte a massive hug as she didn't have anyone to stick up for her and it's so lonely in there.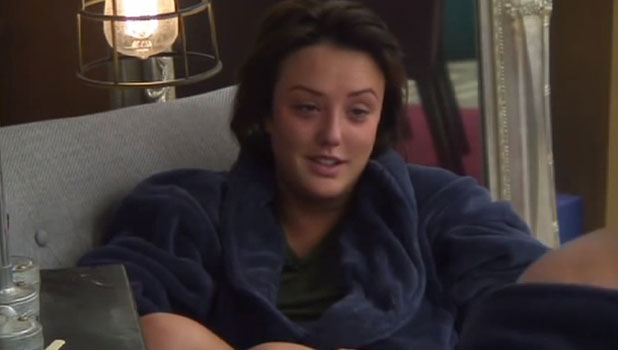 Vicky stormed into the garden still ranting obscenities about Charlotte, even saying, 'Is this what this country has come to and young girls have to look up someone like that?' While I am not saying I agree with Charlotte's lewdness, sitting in a garden drinking a bottle of beer, smoking and swearing isn't exactly a role model either, is it Vicky?
Nicola x
Who should be evicted from Celebrity Big Brother next?
Do you agree with Nicola's views? Tell us below, as the best comment from across the website each week wins £50