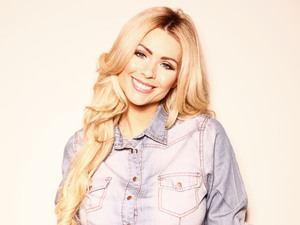 Nicola McLean blogs Celebrity Big Brother exclusively for Reveal.
After a busy day with the kids and a lovely roast dinner at my sister's, I put the kettle on, had a nice cup of tea, curled up in my pyjamas and put
Celeb BB
on.
The episode started with Lauren being very gracious to Carol after Carol had said the night before that Lauren had a body like a boy. I still cannot believe how insensitive this is.
Courtney and Carol will need rehab after
CBB
with the amount they drink! They started the day once again with a hangover. I had a little chuckle to myself when Louie said they were like a dysfunctional family. I felt the same in my year with Denise Welch and Michael Madsen as warring mum and dad.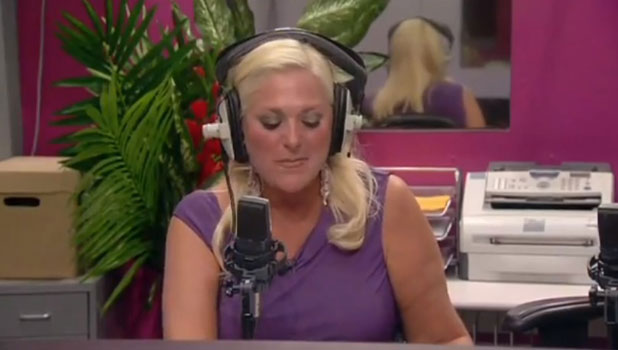 The task team excelled with last night's they brought in the fabulous
Vanessa Feltz
to present a broadcast on fictional BBFM radio. I've met Vanessa a lot and love her. She is one of the smartest and quick-witted women around. Vanessa certainly didn't pull any punches in her opening of the show. She told the housemates they were all boring and then went on to read out tweets from viewers, most of which were negative. The housemates looked so shocked that if the wind changed direction their faces would get stuck like blow up sex dolls.
Up first to be interviewed by the bolchy Vanessa was Carol. Vanessa made me laugh asking Carol why she was slobbing around all the time and why she was being so bitchy - did she not care whether people liked her? Carol's response was classic. She said, 'I want people to like me but I don't care if they don't.' I am a bit like this myself, to be honest. Vanessa gave her a really hard time and Carol just blamed all of her bad antics in the house on Charlotte and Louie. You can lead a horse, excuse the pun, to water but you can't make it drink.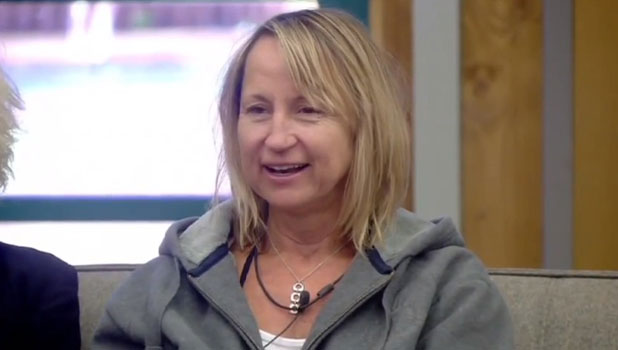 Next up to be interviewed were Courtney and Lauren. I loved when Vanessa felt the weight of Courtney's boobs and explained she has been showing "everything but her vagina" and she has "been the most generous ever" because of how much flesh she had been flashing. I thought it was very sweet when Vicky started crying while listening to Lauren telling Vanessa how much she liked her. I think Vicky is very genuine. I met her husband at launch night and he was lovely, so I am glad she is the same.
Next in for their interview was Abz and Vicky. I think Abz doesn't have a place in the house and he always seems to be on his own. I feel very sorry for him as he came across lovely when he was interviewed on the radio show but he just isn't the most entertaining housemate we have ever seen. Vicky seemed shocked to hear that viewers and Vanessa were finding her miserable but she joked she isn't a performing monkey.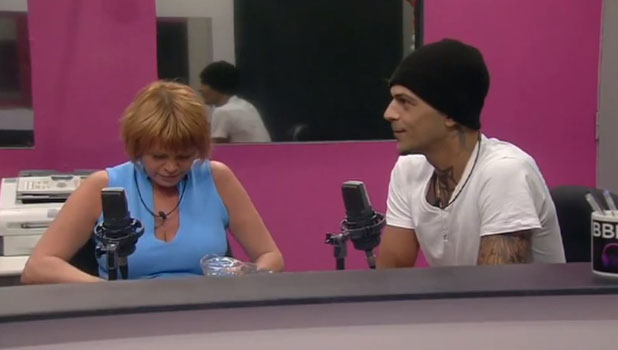 Next to face a grilling, and the two that found the public's opinions of them hard to take, was Charlotte and Mario. Vanessa read out some very harsh comments from viewers and they were both raging. Charlotte even said that one of the people who was commenting negatively should "go and suck on a pig's willy." These two share a lovely little friendship. It was very sweet of Mario to say that Charlotte was like the light that gets you through the day.
Last but by no means least was Louie. He probably got the least harsh comments about him and he didn't stop talking, so Vanessa couldn't get a word in edgeways. He's got to be a massive character to own Vanessa Feltz. It was funny when he said he was only doing it for the pay check and to raise his profile. I love good honesty!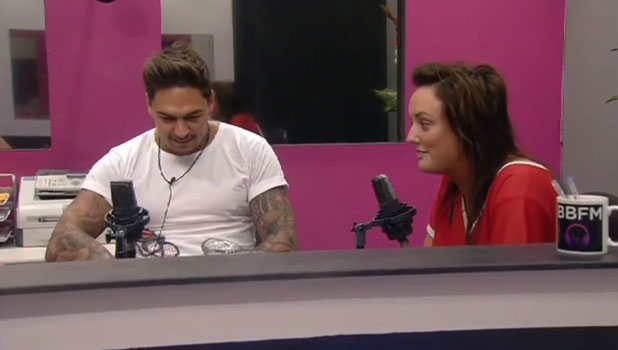 The viewers' opinions really matter to Mario and Charlotte as you could see they were very upset and shocked. Charlotte said she wasn't going to pretend that it didn't bother her and she was acting like a child. She even said she had spit her dummy out. Her diary room appearances are rivalling Nikki Grahame, she is so funny #whoisshewhoisshe.
Elsewhere, I thought Louie came across very well when he was mentoring Mario and Lauren does make me laugh with her singing. She makes up the most amazing songs and should be on next year's
X Factor
. She also comes out with sweet things, like when she said "everyone's an angel, if they want to be a better angel they can work harder for their wings." I thought Vicky could have been vile but she has come across so well. Shame she only drinks water or I would be inviting her out for a drink after.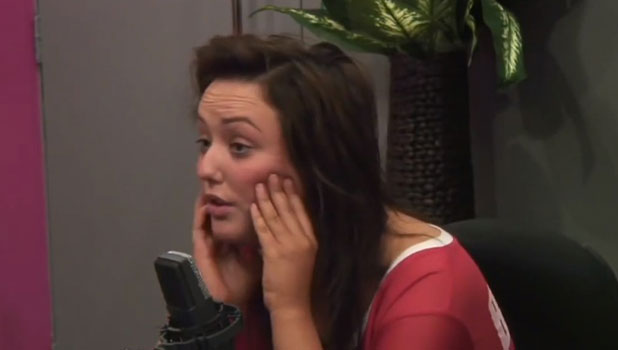 Courtney is struggling with the clique in the house (Mario, Carol, Charlotte, Vicky and Louie). I would too. I was so lucky with my housemates as apart from a couple, we all got on really really well. Abz is lovely and is really brave as he revealed he has Asbergers earlier on in the series. I feel that the group keep on commenting that he isolates him and doesn't get involved as much. They really need to leave Abz and let him get on with his time in the house.
Abz and Courtney have really started to bond, with Courtney even telling her BFF Lauren that she is obsessed with him. Abz was teaching the blonde ambition girls - aka Courtney and Lauren - about nature, and he picked up a moth and Lauren said it was beautiful. I am sorry, Lauren, but moths bite through your clothes, they are not beautiful!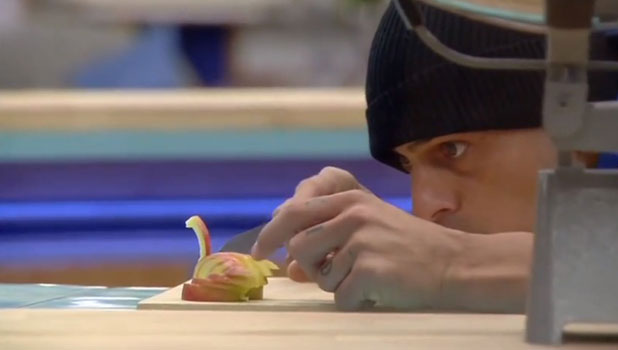 Courtney and Carol were both drunk AGAIN and were having a heart to heart about Courtney. This didn't go down well with the other members of Carol's clique. Louie, Charlotte and Mario looked on with envy in their eyes and Charlotte said she is acting like they are not even here. With that, Carol and Courtney clinked their glasses together. I don't understand why Charlotte wasn't in the mix of that and drinking. Maybe weeing the bed in the early stages of the series has put her off the booze? Come on Charlotte, grab the bottle! I want drunk, fun Charlotte and not spit the dummy out Charlotte.
Nicola x
Do you agree with Nicola's views? Tell us below, as the best comment from across the website each week wins £50
The summer 2013 Celebrity Big Brother housemates in pictures:
Copyright: Channel 5